The state-owned enterprise "Scientific and Production Complex" Iskra ", which is part of the Ukroboronprom Group of Companies, has created for a foreign customer a new three-coordinate radar for military circular review 80КХNUMXМ.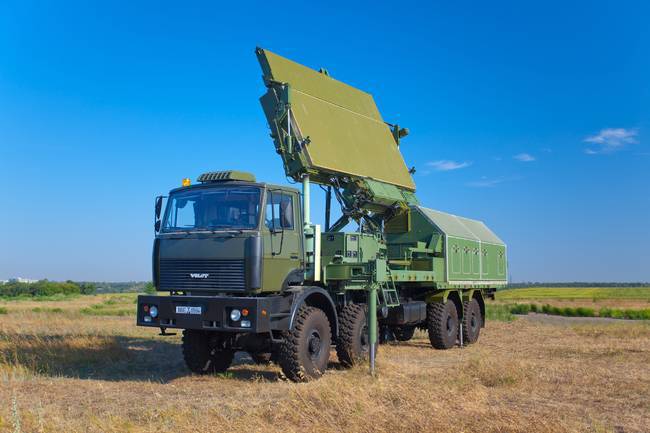 According to Vyacheslav Trailin, Deputy Director of the Scientific and Production Corporation "Iskra", the 80K6М radar is designed to work as a target designation station as part of anti-aircraft missile systems.
V.Trailin declared that PLC 80K6M is the most modern enterprise development, launched into mass production. Unlike the previous 80K6 station mastered by Iskra SPC, the 80K6М radar has a wider field of view - up to 55 degrees, which allows detecting ballistic targets.
In addition, the 80K6M radar has five times less than the 80K6 station, the readiness time during the transition from the march (deployment time) is 6 minutes and is located only on one transport unit, made on the off-road chassis. According to the deputy director, in order to achieve such characteristics, it was necessary to create a new digital diagramming system and apply new radar antenna calculation algorithms.
V.Trailin noted that the main tactical and technical capabilities of the 80K6M radar can compete with the US AN / TPS 78 station and the GM400 Thales Raytheon Systems station of France. At the same time, the Ukrainian station has a significant advantage in terms of the factors of mobility-price.
The deputy director stressed that the production of radar 80K6M actively uses the domestic element base. He also said that this station is of increased interest from potential foreign buyers.
Azerbaijan was the starting buyer of this complex, as in 2013, during the military parade in Baku, this complex was shown as part of the Buk-M1 air defense system.