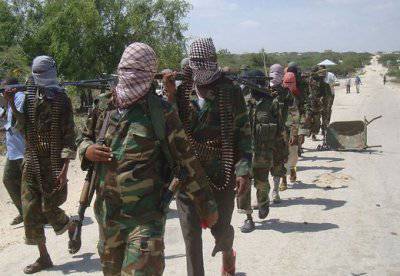 Almost a hundred years ago, in Tsarist Russia, many people, idealists, believed in a pure, bright dream, and went for its victory all over the world to fight and kill. They were unaware that next to them, shoulder to shoulder, and worst of all, above them were ordinary criminals, sadists, greedy. How can these idealists be at least blamed for something, because they have bridged the road to happiness with purely good intentions.
They, at all times, as a rule, young and passionate, were skillfully directed by "elder comrades", explaining where the friend is, where the enemy is. Enemies could be appointed representatives of a different class., Another religion, the wrong ethnic group or people with different skin color and eyes. Here we kill all the Jews, nobles, Tutsis, Alawites (underline) and we will be happy.
In the distant future, with a general and widespread deterioration of the ecological situation, such cute and creative Greenpeace members can easily degenerate into ultra eco-terrorists, destroying everything that is created by people, so that a person can merge with nature as once, and all of us will be happy.
Maybe there will be some "mad vegetarians" living in everyday life, of course, in Spartan style, wishing to "finally solve the meat-eating problem."
What difference does it make to us, what will happen next, we would have to survive the current, poisonous - green stream, which is about to spill out from the Greater Middle East.
Thoughtfully nurtured power has already flooded the territory, which was once Libya, Iraq, Afghanistan and Somalia, is dissolved in the madness of Tunisia, Egypt, Turkey and Pakistan.
After chaos captures all the new lands by adherents of the ideas of world jihad, caliphate, who truly and only know exactly who needs to be killed and plundered, the number of nonhumans is increasing, as with a nuclear chain reaction, the number of particles that emerged as a reaction product at the previous sequence increases. Here is such a sad physics.
Judge for yourself: what should a resident of Libya, Iraq, Somalia, etc. do at home? There is no country, there is no government, there are no prospects. There are only new ones who really "take everything from life" - food, drink, women. Join, be with us, and you will be just as successful, and people always strive for success. Again, money, power over others, trophies ... They will not be told that they, young fools, will be used as cannon fodder, and that most of them will end up living in roadside ditches, cursed and despised.
So, the muddy stream floods Syria. Its people and the army, under the leadership of an intelligent and seasoned leader, are building under conditions of unbelievable pressure on the path of this dam and dam, conducting work on draining of flooded territories teeming with evil crocodiles, rattlesnakes and other reptiles. Free acid-green radicals corrode the fabric of the state, but Asad pours them with life-saving lime generously, as a result of which the international acid abundantly precipitates. Here is such an encouraging chemistry. Some neighbors are trying, to their misfortune, to destroy the defensive fortifications, multiplying grief and grief in a long-suffering country. The Americans, who always, the more crap on their heads, and most importantly, in the ears of the enemy, the higher the mood, wanted to smash the Syrian dam radically, but Russia does not give them that yet. Such is the disposition at the moment.
Then I see three scenarios, even regardless of whether Syria will stand or not.
Scenario number 1, written by our "partners".
For this scenario, of course, it is "better" for Assad and his family to repeat the fate of the clan Gaddafi, and Syria Libya. Given the much larger population of Syria, the muddy stream is considerably replenished and through the borders of Turkey, Georgia and Azerbaijan easily permeable to chaos, the "democracy" will be sweeping across Russia, the main goal of this project, from Sochi to Makhachkala.
In the event of a successful offensive forces of chaos in the Caucasus, refugees will rush inland interspersed with the plague-infected plague. Inside the country there are still sleeping and disguised future destroyers. They can easily blow up bridges, roads, depots and minds of many duped and frantic.
After consolidating the "democratization processes in the Caucasus," our "liberation from the fetters of authoritarianism" will be swift. Subjugating, or sowing chaos in Tatarstan, the forces of evil cut the message with the eastern part of the country.
Russia, using all its resources, is trying to turn the tide, but here two smart eastern monkeys, forgetting about the dispute over some islets, will quietly take over all of Siberia and the Russian Far East. Where the border of the two zones of stop-flowering will pass will be interesting only to teachers of geography, they will decide everything somehow without us.
In time, Finland will demand Karelia for itself, Germany - Kaliningrad, and Sweden - St. Petersburg with its surroundings, and Russia is shrinking to the limits of the principality of Moscow. Of course, this state will be "Russia for Russians" and all that, with obligatory crowds of refugees, population exchanges and other delights of life.
So this will be gnawed - gnawed nedorossiya, just like modern nedoserbia. That's when we will be long, infinitely and demeaningly accepted in the EU, NATO or somewhere else.
For me personally, this scenario is unacceptable in principle, God forbid such a dream, I can not wake up.
If the reader thinks that I'm just terribly scolding, then we can remember how they spanked the Spanish legacy. A few years before those events, I suppose, the Spanish patriots could not even imagine what could happen to their great country.
And then it will be "at the expense of Russia, on the rubble of Russia, against Russia." Only then will no one in Eurasia like the new world order, more precisely, the world chaos.
Option number 2, as a remake of the parable of the four sages and the tiger.
"Once upon a time, the four" wise men "—Turkey, Europe, the monarchies of the Gulf, and Israel — grew great and dark power to the destruction of Mother Russia. But this dark power attacked its creators, and devoured them with giblets. "(From the collection" Instructive Stories ", Moscow, 2100, Power of Truth publishing house).
For me personally, it became finally clear that the leadership of Russia seriously perceives the possibility of the development of events under option No. 1 after the rescuer of All Russia was appointed to the post of Minister of Defense. It seems that intelligence has reported and analysts have figured out where our "partners" will chase the green wave, and we, like more than once, were
stories
, in an emergency way began to prepare for the inevitable. We conduct exercises, reanimate defense companies, purchase military equipment, restore normal functioning of the army after the Serdyukov pogrom.
Now look at the likely opponent. Jihadists are numerous, many of them are trained and "packed" by our "friends" in the best possible way. Whatever they say, many of them are ideological (you go hire a suicide bomber to ram up something on an overflowing explosive car, and when he rushes at you at a furious speed, you can outbid him, or explain the depth of his delusions ), and therefore dangerous many times. A terrible force, a serious danger.
Against this wave - a tsunami it is necessary to build a dam, and it will pass along the Great Caucasus Range. It is necessary to explain and visually show the local people, using the example of the same Syria and Libya, that awaits their land in the event of the victory of the jihadists, let the old people forever radical young people think up.
It is necessary to competently work with communities and fraternities, and here, in spite of many obvious blunders and bloopers, everything is not as bad as it seems.
Everything becomes clear in comparison: when the Russian policeman was nearly killed by a watermelon dealer from the south, a wave of mass sweeps swept through Moscow, followed by suggestion by the "senior"; and when, in the center of London, a heart was cut out for a soldier of Her Majesty under a video camera, everyone heard "at a checkpoint in the shape of a no-no. What is this if not a manifestation of weakness and not an invitation to visit the lovers of human flesh?
Surely the leaders of the Islamic terrorists keep in mind both the two Chechen wars, and the disgraceful defeat of the Georgians in 2008. They understand that they will not be able to pass the parade on the broken roads of Russia (in which century I like our road builders). Is it a matter of European autobahns! They are just made to ride on them, waving merrily with green flags. By the way, the song "I am a wave, a new (green) wave, flood your cities," acquires a new, sinister meaning.
Surely somewhere in the mountains of Syria, the Afghan and Caucasian Mujahideen compared the fighting spirit (not the equipment and the number of drones) of our soldiers and the NATO warriors. In a detailed analysis of the actions of the Russians and our "partners", they jointly made (decide) the decision to de-democratize Europe first. I do not think that it adds sympathy to bearded people who are demonstratively loyal to sodomites in Western countries + a clear desire of the latter to manipulate greens. In addition, it is clearly safer to engage in jihad in Paris and London than in Moscow and St. Petersburg, not to mention the countless number of small towns and villages in my homeland
It is possible, although it is unlikely that it will be sufficient for us to simply demonstrate our readiness to give the toughest resistance to the invaders, but in any case, we must meet the Caliphate in the south extremely hard. Perhaps it is better to meet the enemy just south, while the selectively hospitable Georgians did not feed the democratizers of kebabs with fresh wine.
If everything is done correctly, the Green International will have a wonderful idea to repeat the crusades, so to speak, backwards. And that, a century ago, the wild West European barbarians, exhausted from the lack of resources and an excess of passionarity, were moved by insane masses, under, in general - that. a ridiculous pretext to a rich and prosperous land, bringing there blood and suffering. For some reason, I remember the saying "debt is red."
If we continue the analogy with the crusades, we can recall the "purely commercial", the fourth campaign, "a small branch from the general line" of Western barbarians. It can be assumed that the same approach - "nothing personal", the monarchies of the Persian Gulf can wait - they have accumulated a lot of fat, but how to defend it all is a big question. For me, their armies are the only ones that can participate in palace coups and bludgeon peaceful protests with their butts.
Do not think that I can't wait straight for Europe and the Gulf, along with Israel, to flare up. I'm just wondering where this disgusting stream will flow, and I'm trying to convey my thoughts to you. Just from the point of view of justice, let these "wise men" remain in a cage with a tiger - a cannibal alone, he is their brainchild. Wang them all terrified prophesy, and I thought so out loud.
Option number 3, he's fantastic.
All these murderers, rapists and robbers suddenly realize that they behaved badly. Jihadists throw out their machine guns, tearfully apologize to everyone and go to rebuild houses, bridges and factories that they have destroyed, and all modest salaries are spent on orphans and cripples. Their sponsors and inspirers from Washington to El-Riad repent and promise never to support the "bad guys", and instead of rifles and explosives they send cement, trowels and shovels to the former wards. On Earth, the era of peace and prosperity.