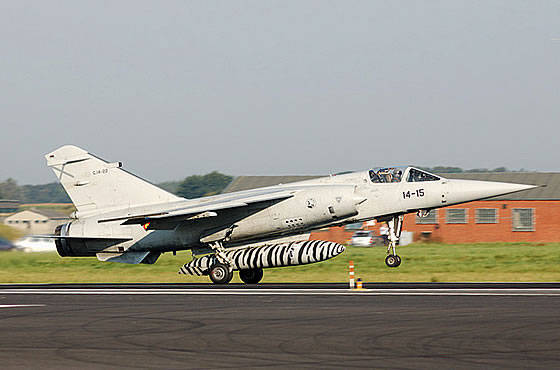 Argentina confirmed the purchase of the F.16 Mirage fighters from the Spanish Air Force in 1. Funding for the program, estimated at 170 million euros, is included in the draft budget for the 2014 year.
According to Merko Press, the draft budget was approved by the lower house of the country's parliament and submitted to the Senate for consideration. Mirage fighters F.1 will replace the Mirage-5 and Mirage-3 aircraft in the Argentine Air Force.
The country's defense minister, Agustin Rossi, was the first to announce negotiations with the Spanish government on the purchase of F.1M Mirage fighters in early August of this year.
The Spanish Air Force dismantled the last Mirage fighter-bombers F.1M in June of this year after 38 years of operation. The decommissioning of the last 18 of the 90 aircraft used was marked by an open-door day at the Albacete air base, where the 18-wing was deployed. In 1990's the aircraft were upgraded (single 51 and double 4), including the provision of advanced avionics and the possibility of using a larger list of weapons.
The Argentine Air Force currently has about MiN-25 and Mirage-5 3 fighters, which have a lifespan of more than 30 years. According to Argentine sources, the aircraft are not actually operated due to lack of spare parts and qualified service.
The Mirage F.1, developed by Dassault Aviation and adopted by the French Air Force at the beginning of the 1970, is positioned as a third-generation fighter-bomber. It has been acquired by more than 10 countries, including Morocco and Jordan. In total, more than 700 aircraft were produced.
Details of the sale were not disclosed. Presumably, the aircraft will be placed at the airbase "Tandil". Spain will also prepare Argentine personnel, supply spare parts and simulators.