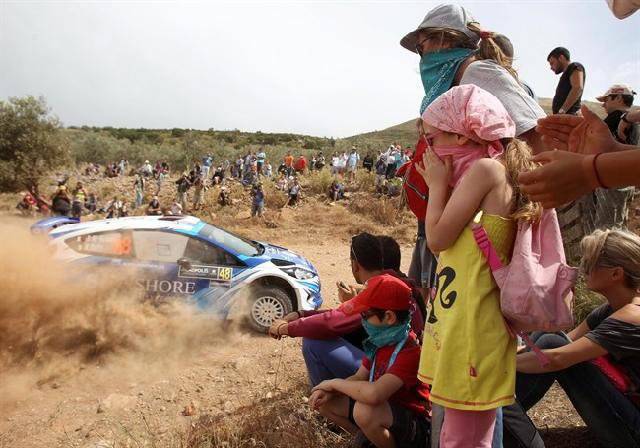 The Canadian Ministry of Defense plans to train more soldiers capable of skillfully driving racing cars in all driving conditions, reports October edNtontonJournal.com on 1.
"Canadian military personnel must be able to drive both military and civilian vehicles in various conditions in Canada and abroad. The soldier has to drive a vehicle not only in bad road conditions, but also successfully pursue criminal and rebel elements, "the report says.
The Defense Ministry wants to rent a training center with a minimum length of 3-4 km, which should contain dirt, gravel, various obstacles, blind corners, steep slopes, ditches, and so on. A number of training sessions will be conducted at military bases.
The instructor will teach soldiers the art of "high obstacle avoidance speed" on Subaru Impreza STI machines or their equivalents with HP 300 engine power (under the terms of the contract, cars must be front-wheel drive with both driving axles). "High speed" means the speed of driving over rough terrain over 60 km / h. The maximum cost of a two-year contract is 100 thousand US dollars, insurance for the instructor in the event of each accident will be 2 million dollars.
Applicants for the position of army instructors must be associated with the Canadian Association of Rally Sports (Canadian Association of Rallysport) or "Rally America" (Rally America), at least a year ago were to participate in high-speed races. Call for applications ends on November 13.
It is also reported that in the past, Canadian soldiers got into accidents on light armored LAV III vehicles, which have a high center of gravity, which at high speeds in difficult road conditions led to the vehicle tipping over. Accidents occurred in Bosnia and Afghanistan, for example, because of the inexperience of the driver who lost control of the machine at high speed, at least one soldier died.
In 2011, the Ministry of Defense gave the task to improve the corresponding characteristics of the armored vehicle, and the brakes and steering system were improved. The first 66 BBMs were delivered in February of this year.