Definitive Arms and Krebs Custom jointly created, probably, one of the most beautiful AK modifications. The company Krebs this model was given the designation AK-15.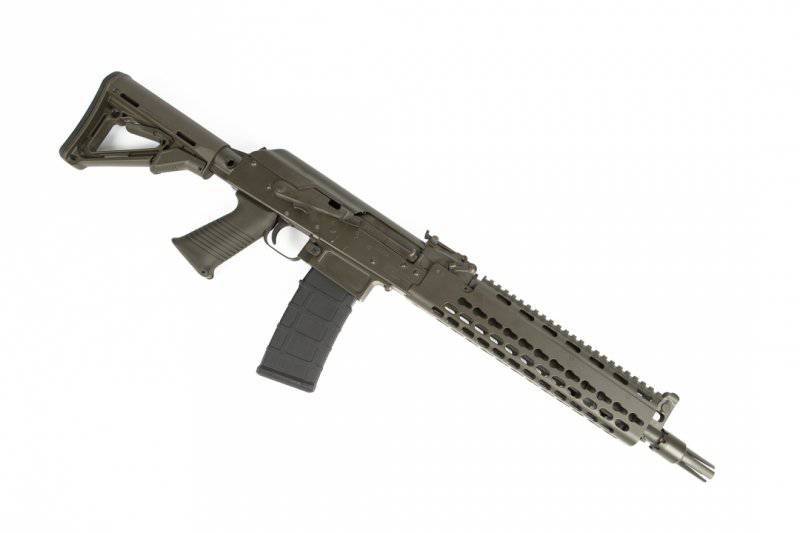 As a base for AK-15, the Russian "Saiga" was used under the 5,56-mm cartridge. At Definitive Arms, using the Kalashnikov machine gun platform, improved
weapon
. The weapon was equipped with a magazine receiver, allowing the use of standard magazines for the AR15 rifle. In addition, the AK-15 has a slide delay, which increases the speed of production for firing after the magazine has been replaced.
After the specialists of Definitive Arms conducted work on AK-15, they transferred it to Krebs Custom. Attention given to each element of the weapon. First of all, the old barrel was replaced with a new barrel with a length of 413 mm, equipped with a 4-x slot flame arrester developed by Krebs Custom.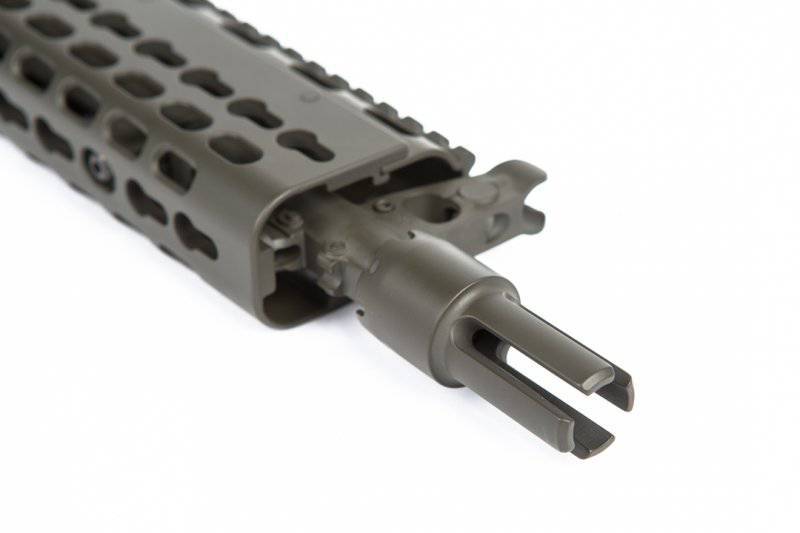 4's slotted flame arrester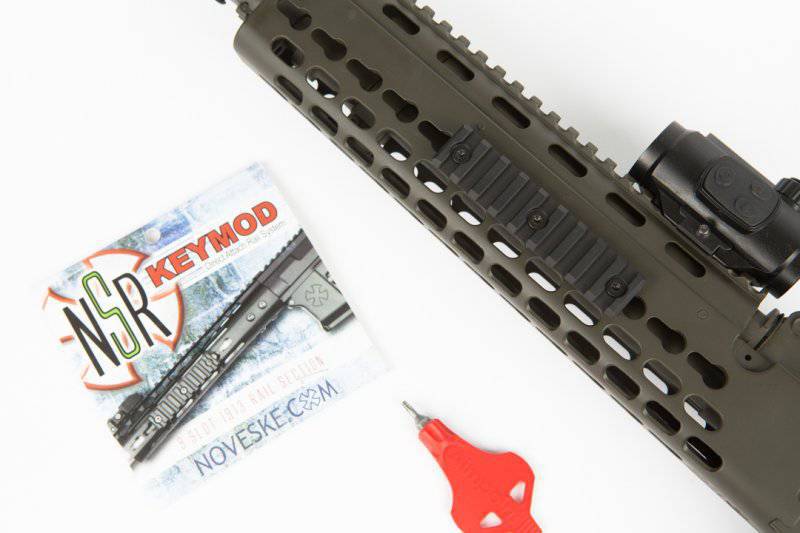 Handguard allows you to easily mount additional straps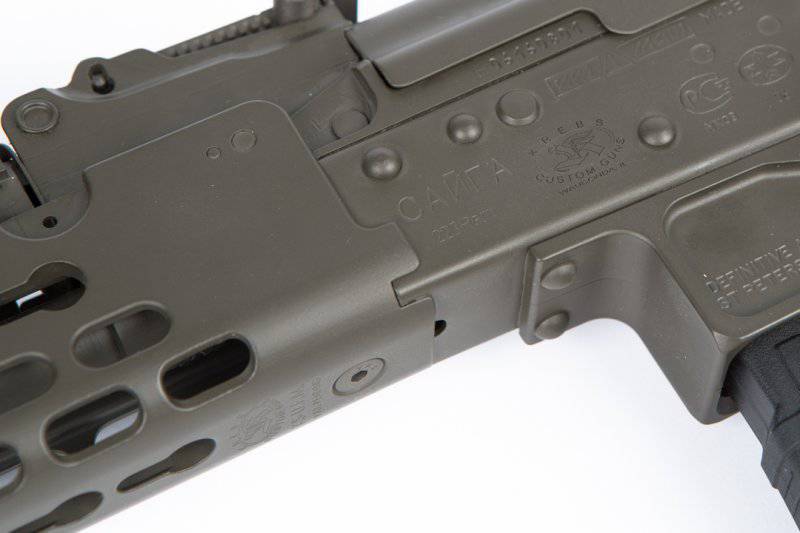 Handguard fits very tightly with the receiver
The next highlight of the new modification was the installation of the forearm. In the new rifle, the forearm covers the weapon almost the entire length of the barrel. Gunsmiths from Krebs Custom believe that such a length will provide an opportunity to install more popular accessories and various equipment. The new handguard provides installation of attachments in a short time on three sides of the handguard (bottom, right and left). Above there is an integrated Picatinny rail for sighting equipment, although it does not sit low enough to use the popular red dot Aimpoint T-1 Micro sight.
It is also necessary to note the new convenient pistol grip.
The butt was also improved. Thanks to the mounting of the VLTOR butts guide on the rifle, most of the M4 style butts like the Malpul CTR mounted on this rifle can be mounted.
A serious improvement was subjected to the safety lever. The standard lever was replaced with a Krebs lever with a notch to hold the bolt in the rearmost position. This improvement gives you the opportunity to start firing with an open shutter and prevents an arbitrary shot.
The standard trigger mechanism was replaced with the Red Star trigger system.
In addition to all this, the rifle has a Cerakote coating. There are three color options: Magpul Flat Dark Earth, Magpul OD Green and Graphite Black.
The mass of such a tuned rifle equals kilogram 3,62. Length with folded butt is 838 mm, with fully extended - 921 mm.
While the rifle is just a prototype and its cost is unknown, however, apparently, consumers in the US will soon be able to buy it.
According to the materials of the sites http://www.thebangswitch.com/krebs-ak-15-the-sexy and http://www.guns.yfa1.ru