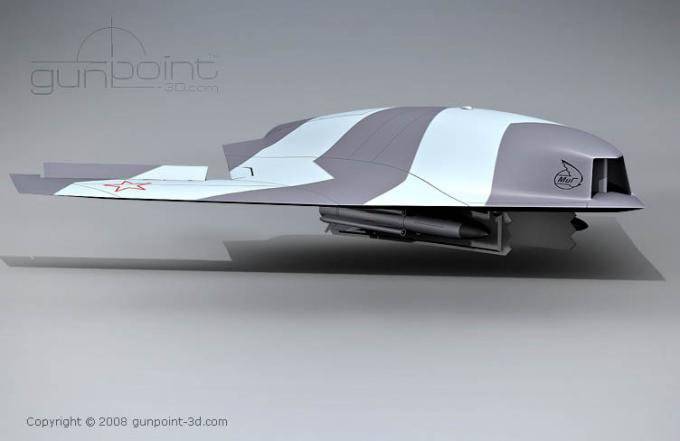 The Sukhoi company in 2018 will present the first model of an 20 tons unmanned percussion unmanned aerial vehicle, and a five-ton UAV will be created by Sokol already at the turn of 2015-2016, a high-ranking source in the Russian defense industry has said.
"The readiness of the first sample of a drone drone with a mass of 20 tons, on which Sukhoi is working, is scheduled for 2018 year. According to our calculations, the five-ton machine, on which the Falcon is working, should appear "in hardware" at the turn of 2015 - 2016, "said RIA"
News
»A source in the defense industry.
Earlier, Mikhail Pogosyan, President of the United Aircraft Building Corporation (UAC), reported that Russia is developing an unmanned aerial vehicle of attack weight of about 20 tons based on technical solutions of the fifth-generation fighter T-50.
It should be noted that in September, the head of the Ministry of Defense Sergei Shoigu demanded that the developers of drone unmanned aerial vehicles speed up the work.
The creation of the drone drone in our country by order of the Ministry of Defense involved in the company "Sukhoi", "Transas" from St. Petersburg and Kazan experimental design bureau, "Sokol". The last two 2011s in October won a tender to create two types of UAVs, weighing about a ton and about five tons.
In 2011, according to a leading expert in unmanned
aviation
Denis Fedutinov, editor-in-chief of the specialized Internet portal Unmanned Aviation, the Sukhoi company received a contract for the development of a heavy shock drone with take-off weight of up to 20 tons.