One of the most recognizable prisoners of Russia, whose case can't go to court, is Evgeny Vasilyeva. Ms. Vasilyeva has been under house arrest for a long time. According to information published by various media outlets, the favorite of former Minister Serdyukov is preparing for trial in her 13-room apartment, located in an elite house in the Russian capital. Only one design
interior design of apartments
in this house it costs customers lump sums, not to mention the cost of the apartment itself.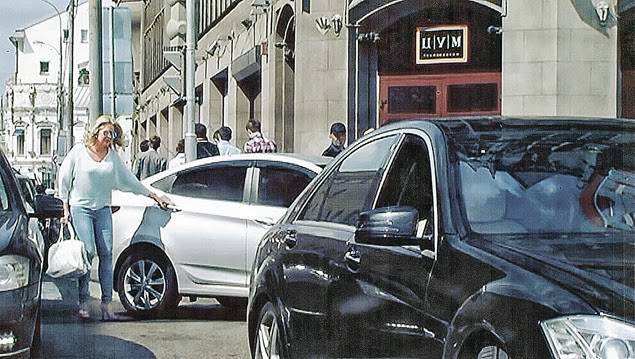 Last year, when the Oboronservis case was just beginning to gain momentum, Father Evgenia Vasilyeva announced, who said that he had bought his daughter elite housing in Molochny Lane, as he had enough money. Not every day Russian millionaires are ready to declare their condition, which allows them to buy multi-room apartments, and this one declared, calling itself a millionaire.
If we sum up all those episodes of the criminal case in which Mrs. Vasilyeva is currently undergoing, then there will be enough for the long, long years of real life. But the matter of late is not that it should crumble, but be bogged down in a bureaucratic routine. Representatives of the investigation, for example, announced that those individuals who are now in the case of Oboronservis do not want to testify against Serdyukov, and therefore the former minister cannot be brought to criminal responsibility - there are no streets against him. There is no evidence, despite the fact that his signatures are on all the documents according to which the "non-core" real estate was sold, despite the fact that the areas requested from the Anapa mayor's office for the construction of a certain radar station on the seashore suddenly turned into a construction site for an elite dacha with a jetty for yachts, and despite the fact that in many cases relatives of Anatoly Serdyukov were emerging.
If the case will be deflated, this can cause a real surge of outrage in society. And not at all because Russians are eager for someone's "blood", someone's landing, but simply because they will have to forget about building a state on the principles of justice and equality before the law.
In the meantime, such reflections torment our minds, Evgenia Vasilyeva continues to look at us from behind the windows of his apartment with an impressive design, while Anatoly Serdyukov continues to think about how he will once again behave during questioning as a witness.