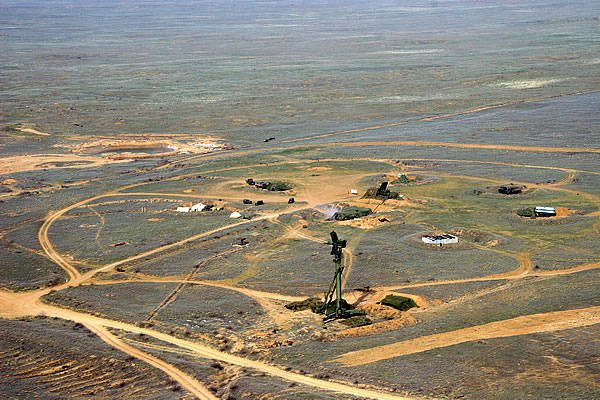 This year, the Strategic Missile Forces (Strategic Missile Forces) launched a deep modernization and retrofitting of the experimental and test base of the Sary-Shagan test site (Republic of Kazakhstan). In particular, the polygon-measuring complex is being re-equipped with new, modern measuring instruments.
As part of the state defense order, the Sazhen-TM optic-electronic monitoring stations of the tracking type, the AP-4 telemetry information receiving systems were received. With the arrival of the latter, the reequipment of telemetry data reception devices was completed. In addition, the unified time system was re-equipped.
Also, large-scale work was carried out to transfer the landfill data transmission system to new digital systems based on radio relay stations.
To ensure the tests conducted at the test site, with the fullest possible measurement information, the Strategic Missile Forces Command decided to redeploy from the Kapustin Yar test site to the Sary-Shagan test site of the mobile optical-electronic stations Veresk.
In addition, strategic rocket engineers continue to create optoelectronic trajectory measurement stations (UEC TEC), which will soon arrive at the landfill.
In 2014, pilot design work was planned to improve the technical characteristics of the Neman radar station. It is planned to complete the modernization of the experimental test base of the Sary-Shagan test site in 2015.
Developed infrastructure and experimental test base of the landfill, taking into account its modernization, allows you to successfully solve the current and future tasks of testing the means of strategic defense.
In total, around 400 anti-missile launches were conducted at the Sary-Shagan test site, about 6 thousand launches of anti-aircraft guided missiles, more than 900 pilotage was conducted.