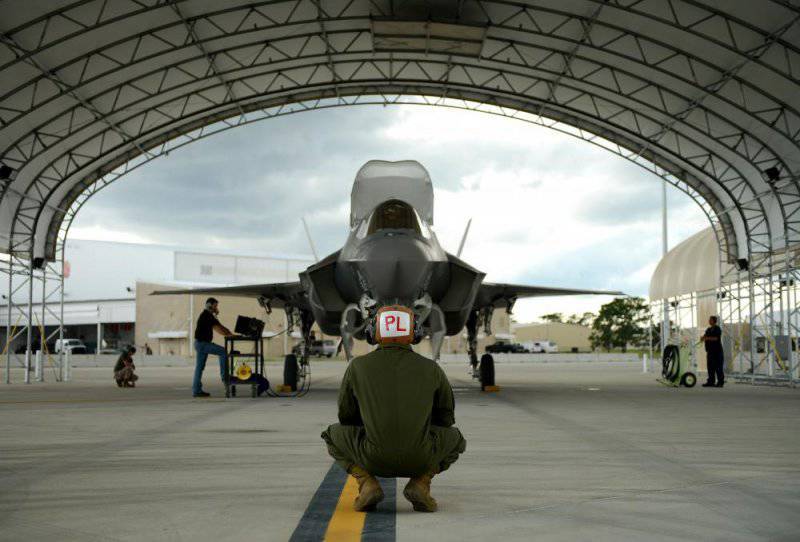 When inspecting the program of creating the American strike fighter of the fifth generation F-35 (Joint Strike Fighter), inspectors revealed a 363 defect in the implementation of this large-scale project of the US Department of Defense.
As stated in the report of the Pentagon Inspector General, made public on Monday, "the deficiencies found may adversely affect the flight qualities of this combat vehicle and its reliability, and also lead to a significant increase in the cost of the program itself," ITAR-TASS reports.
The inspection report notes that the creators of the new fighter - Lockheed Martin and its five contractors - did not pay "due attention to quality control," which contributed to increased costs and the appearance of shortcomings that questioned the fulfillment of all safety requirements stated in the operational development of this multifunctional fighter.
The supersonic F-35 (Lightning II), created using stealth technology, should replace the obsolete AV-8B Harrier, A-10, F-16, F / A-18 Hornet, and British GR.7 Harrier and Sea Harrier aircraft.
In the future, some modifications of the F-35 will be able to carry nuclear
weapon
. The Pentagon expects to produce over 3 thousands of such fighters, including for foreign partners participating in the project, which has become one of the most expensive Pentagon military programs.
According to the latest data from the US Department of Defense, 2001 billion dollars have already been spent on this program, implemented since 395,7, and putting the F-35 into service has been postponed due to numerous delays and problems on 2016.