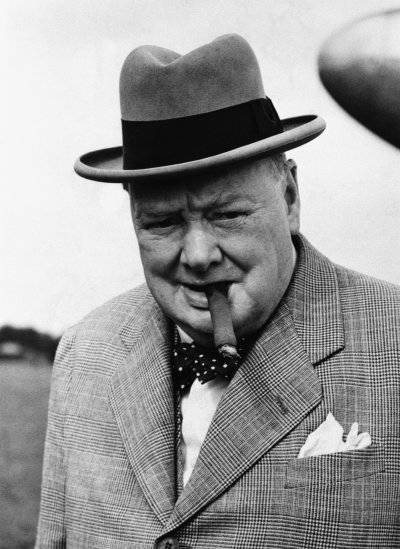 According to British historian Giles Milton, in 1919, Winston Churchill sanctioned the use of the new British chemical weapons against parts of the Red Army, which, according to the politician, should help the white during the Civil War, British media reported.
"Churchill authorized the use of chemical
weapons
against the Bolsheviks, "- cites the statement of the Milton Daily Telegraph.
According to the historian, many decades before the recent chemical attacks in Syria, Winston Churchill developed a plan for delivering chemical attacks on the Russian north.
Milton explained that Winston Churchill, who during the First World War held the position of minister of war, thereby wanted to help the whites in their struggle with the Bolsheviks.
"Under a big secret, the British developed a chemical weapon called the M Device, which was a projectile with a gas tank at the end. It was developed in military laboratories in Porton, Wiltshire, "said the researcher.
The senior British military of the time considered the M Device "the most destructive chemical weapon ever invented."
Milton said that 50 thousand devices were loaded onto planes, and then dropped into the positions of the Bolshevik Red Army and the villages, which were controlled by the Bolsheviks.
According to Milton's research, chemical strikes using the M Device started at the end of August 1919, but were curtailed in September, because their effectiveness was lower than that which Churchill was counting on due to the wet autumn weather.