The Ministry of Defense has recently been concerned about how to draw attention to the contract service. Today, the number of contract soldiers in the army is not enough for its complete set, and plans to attract military personnel who wish to conclude a contract are being implemented with varying success.
One of the initiatives to increase the number of contract soldiers in the army is related to providing graduates of Russian universities with the opportunity to enter into a contract with the Ministry of Defense for a period of two years. In this case, the graduate will receive a salary at the level of 30-35 thousand rubles and the right to live where he sees fit (not necessarily in the barracks). If he wants to terminate the contract, he will have to serve as a conscript, based on the ratio of "1 call service day for 2 contract service day". Example: if a contractor has served a year, after which he terminates the contract, he will have to serve another six months as an ordinary conscript.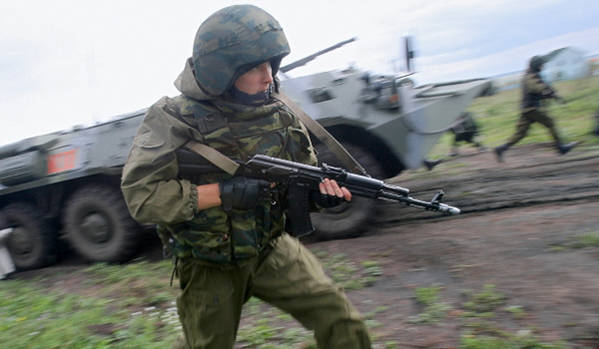 The Ministry of Defense is trying to attract potential conscripts to military service. For this, in particular, outsourcing was introduced. Today
wet cleaning
conscripts spend in the barracks, but invited civilian specialists work in canteens, on commercial areas, in car parks. They cook food, fix appliances, do laundry.
Such a principle discourages people of the older and middle generation. People who are accustomed to consider the army a school of life are wondering how a soldier who is repairing a military vehicle, infantry fighting vehicles or erasing his things can be completely combat-ready.
The Ministry of Defense has a different argument. Its representatives say that outsourcing allows recruits to carry out their direct duties, devoting proper time to martial and combat training, and acquisition of skills
weapons
. In field conditions, soldiers and equipment are repaired, and porridge is cooked by themselves. Only sometimes such technicians and cooks have to choose, literally poking at the first soldier who had absolutely no practice in this matter.
On the one hand, outsourcing is not a bad thing, because it allows a soldier to forget about distractions unusual for modern service, but on the other hand, outsourcing sometimes leads to a corruption plane. The Ministry of Defense needs to take this into account and modernize the existing system, which has not yet been completely formed.