The head of the Federal Drug Control Service reported that during joint operations on the territory of Afghanistan, representatives of the United States, Russia and Afghanistan over the past 3 have destroyed more than two dozen drug laboratories and about 24 tons of opiates. These words of Viktor Ivanov confirm the presence of Russian drug controllers in the territory of Afghanistan.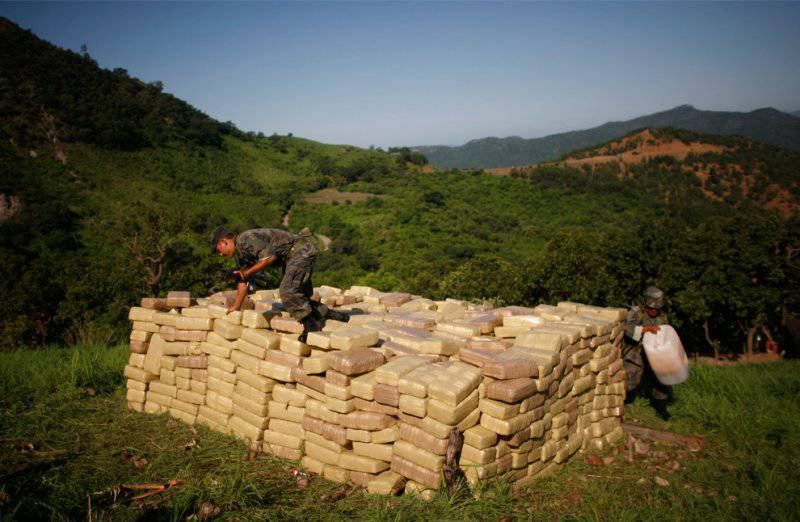 Data from the Federal Drug Control Service suggests that work is underway to counter the spread of drugs in Afghanistan. But this work is not carried out at the pace that we would like. During the time when the ISAF contingent was on Afghan territory, drug traffic increased significantly. The main route of the Afghan opiates is the north. Distribution occurs mainly through Tajikistan, then to Kyrgyzstan, Kazakhstan, the Russian Federation and Europe. Tons of potions are seized by border guards and employees of the Federal Drug Control Service, but other tons easily reach the recipients in different countries.
If some time ago alcoholism was considered the main problem in Russia and other republics of the USSR
alcohol coding
, today the main scourge is drug addiction. The cemeteries of dozens of cities are literally filled with the graves of young people and girls who are victims of drugs.
The variety of drugs and their relative accessibility make it possible to acquire a potion even to persons who have not reached the age of majority. For possession of a dose of young people are ready to take any steps: from theft to robbery.
Recently, in addition to the opiates that come to Russia from the south, spice and smoking mixtures, which are addictive and destroy the human body, have received special distribution. In order to counteract the merchants with these "light" drugs, groups of enthusiasts come together in the cities, who themselves seek out drug dealers on the streets and punish them with their own court. The police usually arrive at the end of the "showdown" and take the drug dealer poured in green into the station. But it is a hunt for a small beast. Trade organizers most often remain uncrowded and continue their dirty business that kills a nation.
In any, even the smallest city, there are groups of organizers of the criminal business. In principle, they are easily calculated by the appearance of their housing. Among the usual huts, a three-storey Gypsy mansion standing, whose residents did not pay a single ruble of taxes, was clearly not built on honest hard earned money.