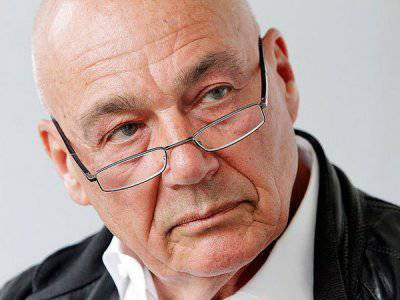 According to specialists, 79 learns about HIV infection every day in Russia. The main causes of infection are drug addiction and casual sex. The Ministry of Health offers its own strategy for reducing the number of HIV infections. Strategy, as it is explained by the Focus-Media Foundation, is the need for sexual abstinence and loyalty to one sexual partner. The Ministry of Health does not confirm the availability of such a strategy.
Despite the lack of confirmation
Vladimir Pozner
advocates that such a strategy can lead to serious consequences. The well-known TV presenter sent a letter to Veronika Skvortsova, in which she conveyed to the Minister the idea that the main effective means of combating the spread of HIV is informational work with citizens. And the main section of this work is the clarification of information on the use of condoms as a means of preventing STIs, HIV, and hepatitis B from getting infected.
According to Posner, if the information component in this question is rejected, then this can lead to the manifestation of a vicious policy that is close to the actual genocide of the population.
Posner's concerns about this are not shared by other specialists. In their opinion, it is necessary to conduct informational work correctly and not at all. If students with young nails explain what a condom is, then in our schools this can even lead to the opposite effect.
This was already observed in the nineties, when the sexual revolution stepped into Russian schools, when sexologists attended classes even in elementary grades, trying to talk about when and how to start sex life. Many parents then sounded the alarm. Going the same way now can lead to new problems.
Difficult task. And this task, obviously, needs to be solved by joint efforts. Some stories about how "condoms are good" as means protecting against STIs are obviously not enough here. We need joint efforts of the Ministry of Health, the Ministry of Education and the general public, which should develop a full-fledged program capable of becoming a good base for countering the spread of HIV and other serious diseases. While such efforts are being made, then without systematicity.