Not so long ago, our online publication published material on how Skolkovskiy innovators mastered millions of funds by conducting an "analysis" of those professions that will be in demand in Russia in the near future. Our regular readers will remember that the results of the "analysis" from Skolkovtsy were approximately as follows: such professions as seamstress, traffic police inspector, librarian, journalist and a number of others will go into "non-existence", and professional and in-demand cyber wardens will replace them. -mom At first, everyone thought that this was another joke from Skolkovo - about the same as the scientific Skolkovo lectures (on 20 thousand euros per minute) of Ilya Ponomarev, who by that time did not even have a higher education. However, representatives of Skolkovo, again scattering the allocated money in their pockets, said they did not even think about joking ...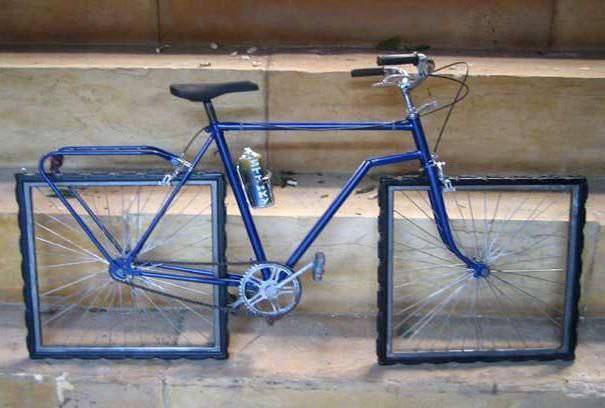 Well, in the meantime, Skolkovo innovators continue to chuckle quietly into a fist (not to be seen) over the results of their "research" and our reaction, we should take care of the real problem of what kind of specialists the Russian market really needs, and even now.
What is called, having walked on the sites placing offers from employers, announcements that relate to the needs of industrial enterprises and manufacturing companies for qualified engineering and technical personnel are easily detected. It is worth giving examples without the name of enterprises, so that the reader does not consider this as some kind of hidden advertising.
Primorsky Krai
(average salary 27000 rubles).
Engineer for forest resources. Wages from 30000 rubles. Jobs more 2 months.
Electronic engineer. Wages from 37000 rubles. Jobs more than 1,5 months.
Voronezh region
(average salary 19000 rubles).
Electrical Engineer. Wages from 32000 rubles. Jobs more than three months.
The engineer-adjuster of the compressor equipment. Salary 60000 rubles. Jobs around 2 weeks.
Technological engineer. Salary 40000 rubles. Jobs - a week.
Moscow
(average salary 51000 rubles)
Design Engineer. Salary 57000 rubles. Jobs about a month.
Network Design Engineer. Wages from 60000 rubles. Jobs a little more than a week.
Engineer for external engineering networks. Salary - 80000 rubles. Jobs about a week.
Many examples from other regions of Russia can be cited, and everywhere the interest of employers in qualified engineering personnel will manifest itself. How will manifest itself and the fact that responses to many proposals of employers, and with wages higher than the average for the region, for a long time will not find the answer.
We contact the employer who placed the vacancy on the hiring of an electrical engineer. In a city with a million people, such a vacancy has been "hanging" for more than three months. The employer, who introduced himself as Mikhail, to the question why the company he heads for so long cannot fill the vacancy, answers as follows:
Of course, there are responses, but only the qualifications level of most applicants are not just low, but, I will say this: extremely low. If a young man comes in who has a diploma of graduation from a technical college, you already understand during the interview: by definition, this will not work for us. It comes to the fact that these "electrical engineers" do not know what and with the help of what the current strength is measured ... What projects are there? But they have fours with fives in diplomas ...
Applicants are no longer satisfied with the proposed salary, they say that for such money today you can work in a private office or in an office flush to play. We are changing it (salary - author's note) for the third time, giving ads to sites, but, unfortunately, we can't afford more. Although, I think that if a person showed himself well over time, we would raise his salary as much as possible.
So, domestic enterprises today are experiencing an acute shortage of personnel in relation to qualified engineering workers. What is the reason? The reason is not always in modest pay. On wages in 40, 60 or 80 thousand rubles, most Russians still have to dream. The fact is that the preparation of the young replenishment of the engineering staff is simply failed. The educational bias towards humanitarian (or rather, pseudo-humanitarian) education is such that it has already become a real threat to the Russian economy. Lawyers and sales managers, you know, have not learned how to design spaceships and create new communication systems ...
If an enterprise cannot fill an engineering vacancy within three months, doesn't it affect its productivity, quality of work and profit level? And if it beats on a single enterprise, then, ultimately, it beats on the state's competitiveness in the production sector.
Here, after all, this is how it turns out: if there are not enough janitors and painters, tilers and plumbers, then our state men decided that this niche should be filled with migrant workers. And if not enough engineers? It was thought that here, too, the technical trained residents of the Dushanbe, Osh or Kokand neighborhoods would solve our internal problems. But it turned out that in the vicinity of these and other cities that supply cheap labor to Russia, the engineers are also somehow not particularly thick ... Or, maybe, hope for an influx of technically savvy Chinese to our enterprises. They will allow Russia to make technical megaprojects ... Yes, only such gentlemen are in demand in their countries, that's what's the matter ... You can invite Germans or Dutchs — well, like in times of Peter the Great or as in our present football ... But only now we have not the time of Peter the Great, and the production sphere with football has little in common.
It turns out that either we will have to reanimate our own system of high-quality engineering personnel training, or finally forget that Russia can be a country with a competitive production - we will buy everything abroad from the needles to spacecraft for revenues from selling pumped oil? .. For now , unfortunately, the second scenario is implemented in full swing.