Russia handed over another batch of modern anti-tank complexes "Chrysanthemum-S". A total of 10 combat vehicles were transferred in addition to the 4 shipped earlier. The first combat vehicles were sent to Libya in the 2010 year, even under the Gaddafi regime.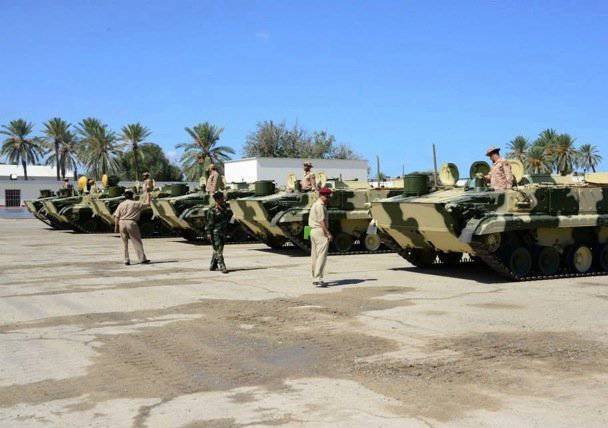 The transfer ceremony took place on September 24 based on Mitiga Air. The event was attended by the Chief of Staff, General Abdel-Salam Jadalla Obeidi and Chief of Staff of Libyan Ground Forces, General Yusef Abu-Hajjar along with the Russian Ambassador to Libya, Ivan Molotkov, and representatives of the Russian delegation.
Chrysanthemum-S is the most modern Russian anti-tank missile system and the most powerful of all existing in the world. The complex was developed by Kolomenskoye Mechanical Engineering Design Bureau, which is part of the Rostec holding "High-precision Complexes".
Built on the chassis of the new Russian infantry fighting vehicle BMP-3, the mobile Chrysanthemum launcher can move off-road with equal ease at a speed of 70 km / h, as well as speed up rivers and other water obstacles.