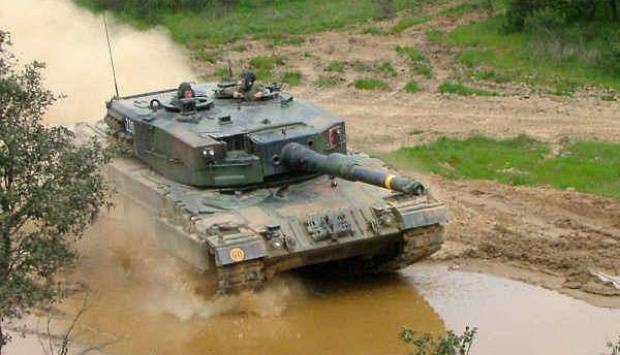 First two delivered to Indonesia
tank
"Leopard 2A4" and two Marder infantry fighting vehicles. This was announced on Monday, September 23, in Jakarta, the chief of staff of the Indonesian army, Lieutenant General Budiman (Budiman), the website armyrecognition.com writes with reference to tempo.co.
Four combat vehicles were delivered to the port of Tanjung Priok in northern Jakarta on Sunday morning and are now operational.
The start of deliveries of German armored vehicles was scheduled for October. Now the army plans to show these cars already on October 5 at the celebrations to mark the 68 anniversary of the Indonesian army.
Earlier it was reported that the Ministry of Defense of Indonesia bought 153 armored vehicles in Germany (61 Leopard Ri, 42 Leopard 2A4 and 50 Marder) for 280 million dollars.
The sales contract is supplemented by an agreement on technology transfer concluded by the state-owned PT Pindad and the Central Army repair base in November 2012. In accordance with the agreement, all staff will receive appropriate training.
Indonesia had never had a heavy tank before. The army was armed with light tanks, such as the British Scorpion, French AMX-13 and AMX-10P.