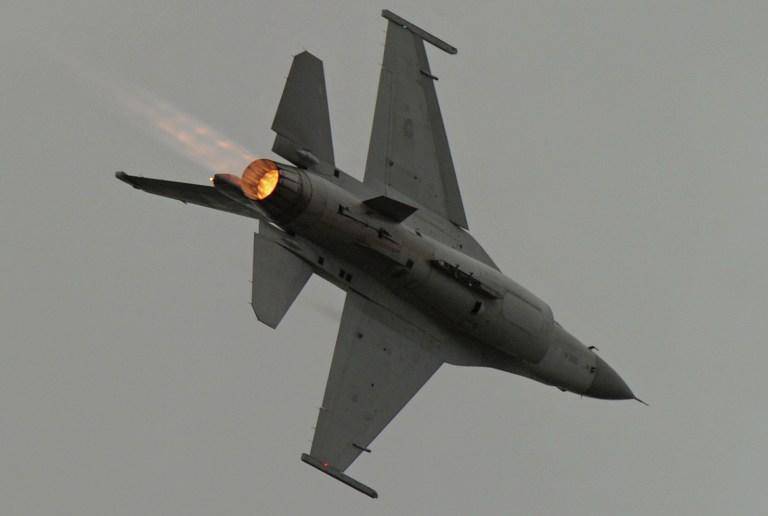 The United States Air Force, in conjunction with Boeing, completed the first tests of an unmanned aerial vehicle (UAV), converted from an aging combat aircraft.
The test flight of the fighter drone was held at the US Air Force "Tindall" base in Florida. According to Sky News, the UAV performed takeoff and landing, a series of maneuvers, as well as flying at supersonic speeds. From the ground, the apparatus was controlled by two professional pilots.
"It was a bit strange to see the F-16 rise into the sky without a pilot on board, but it was a beautiful flight in every sense," Lt. Col. Ryan Inman shared his impressions.
A successful test proved that in the future, the modified F-16 fighter jets can be used to test weapons and train pilots. Alteration of a combat fighter into an unmanned version, which was called QF-16s, was carried out by the company Boeing.
Aircraft F-16, developed by General Dynamics, which is now part of Lockheed Martin, entered service with the US Air Force at the end of 1970-s. It is expected that more 200 obsolete aircraft will eventually be converted into unmanned versions. Until now, they have been preserved.
Representatives of the US Air Force said that work on reworking the F-16 in a QF-16s modification lasted about six months.