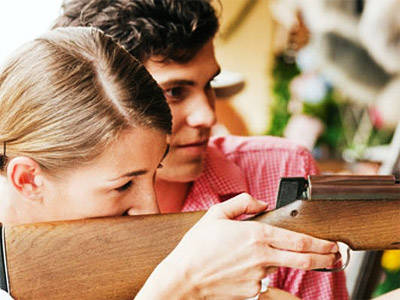 Frosty winter began two thousandth. The third floor is neat and clean, similar to its sensitive silence on the hospital, the building of the FSB Detention Facility. Here, behind one of the doors upholstered in black leatherette and doors that are absolutely identical in appearance, in a small "twin" chamber with an unbreakable, lattice window, I happened to touch one
stories
, received subsequently terrible sequel.
During my stay in the former KGB internal prison, there were only a few of my cellmates and unwitting "comrades in misfortune". And the terrorist Andrei Vyalov, a simple Russian guy from a distant Siberian city, who, for some unknown reason, converted to Islam and started hunting for representatives of the authorities in Dagestan. And completely frostbite gang leader Dmitry Yashchenko, who killed women in front of children, and in prison "suddenly" turned into an ardent Christian and a champion of moral values. Bandits and scammers, bribe takers and embezzlers who just did not pass before his eyes during this time. Perhaps in order to prevent the prisoners from rallying, or perhaps even with some secret goals, the administration often transferred inmates from one cell to another, breaking up established companies.
This time the Ingush of 30-35-years, Belan Aushev, turned out to be my neighbor. In the recent past, the police major and deputy head of the Nazran police department. Unlike the investigative prisons of the Ministry of Justice, the FSB officers didn't really respect the principle of separation of former law enforcement officers and ordinary prisoners. This is understandable, in two dozen isolation cells there were no more than thirty people in any way, and they didn't have much to choose from.
This major was sitting in a very interesting case. Along with the head of the armament depot of the North Caucasian Department of Internal Affairs in transport, he was accused of embezzling a whole heap from this warehouse
weapons
. Namely - 147 pistols and revolvers, automatic and almost 14 thousands of cartridges to them. According to investigators, this major simply went to the warehouse as if he was going home, each time carrying a few pistols at a time in a diplomat.
The former cop was "unaware", and the entire accusation, strictly speaking, was based only on the testimony of a certain Kopchenko, who was just the head of that unfortunate warehouse. Representatives of the authorities and in prison often retain their privileges, without being subjected to the frills of the investigation, which, as usual, unleash the languages ​​of ordinary prisoners.
It should be noted that the former major was very serious about his defense, and with him he had an almost complete copy of the criminal case file. The story of Aushev, backed up with documents from voluminous folders, threw me, the army officer in the past, into shock. It turned out that a whole mountain of military weapons, the most innocent of which were pistols, were kept in a warehouse in the manner of vegetables - in bulk in boxes and practically without any control. But what touched me most was that during the long months of regular thefts and even after all the weapons had been stolen, checks and audits were regularly carried out at the armament depot. And on the relevant documents adorned the general signatures, confirming the presence of these weapons in stock. In general, the case was frankly dark, and I'm still not sure that the major really stole ALL of these trunks. We can assume that it simply blamed the whole mess and the shortage.
And then there was a verdict, according to which, without a doubt, the court dispatched the major to nine years, without having bothered to find out whose actual hands almost 150 were stolen from the warehouse of military pistols.
It was already in the order of time when something happened that should have happened a long time ago. One of the trunks stolen in distant 2000 was the Makarov pistol No. XI 3192 "spoke". Another cop and also, by the way, the major - Denis Evsyukov staged a massacre in Moscow on the night of April 2009. He just walked and shot unarmed people, like in a dash. Three corpses and six wounded were the result of his accuracy. During the arrest, the major complained that he had not taken the machine gun with him. Like, it would be still more fun ...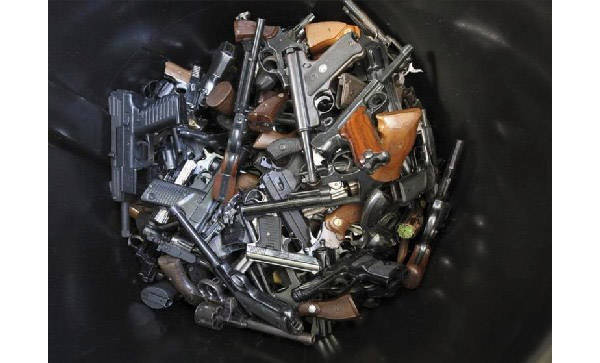 Try for a moment to imagine that the citizens of our country were not deprived of the power of nature and the very nature of a certain right to effective self-defense. What a scumbag Evsyukov, going out on the streets of Moscow on his night hunt, would have faced there with the most ordinary people, each of whom could easily have a trunk. What would be then, and how would this story end? Yes, he would simply be shot like a mad dog, and then they called the police and decorated the corpse. And yet, several lives would have been saved! Yes, and Evsyukov would go to this "feat", knowing how it could end for him? And immediately and without any options. It is doubtful if one considers that when asked why he didn't shoot himself, the major smiling cheerfully while he was arrested answered: what am I, crazy ?!
So why, one wonders, the people at the expense of which, in fact, there is a state, deprived by this state of the right to defend themselves? Moreover, his organs and services are clearly incapable of it. Opponents of the legalization of weapons in the country stubbornly assert that the Russian people are not ready for such innovations and a surge of violence, which it allegedly entails. Is it so?
Let us turn to the experience of other countries and see what consequences were caused by changes in the legislation regulating the circulation of weapons.
In Australia, many types of firearms were banned in 1996. As a result, the number of armed robberies in eight years has increased by 59%, and in Sydney altogether by 160.
In Ireland, in 1974, mass seizures of firearms were carried out from the population - the number of murders immediately increased fivefold.
England - after the ban on short-arms in 1997, the number of violent crimes in just five years increased by 88%, armed robberies by 101%, rape by 105% and murders by 24%.
Indicative of the situation in the United States, where different states have different laws. In those of them where the concealed carrying of pistols and revolvers is permitted, the level of criminal manifestations is less by 22%, the murders by 33%, and the robberies by 37%. At the same time, in Washington, where the possession of short-barreled weapons was banned in 1976, crime has tripled in the meantime.
But the situation is already in the former Soviet republics.
In Moldova, citizens were allowed to carry pistols and revolvers - crime has fallen by half. In Estonia, after the legalization of weapons in 2001, street crime decreased by 80%, and the police staff was reduced by half. In Latvia and Lithuania, after the legislative permission of civilian weapons, a sharp decline in serious crimes was also noted.
But in these countries one people lives with us! Only a couple of decades ago he was called Soviet. Why would one part of him, on the occasion of appearing on the territory of present-day Russia, be considered so senseless and wild that it is impossible for her to entrust a simple pistol?
I note here that in the 2012 alone, 27991 people died on the roads of Russia, and 258618 was injured and crippled. But no one comes to mind to ban people from cars!
So it's not the touching concern of the authorities about unreasonable citizens who, de, can fool each other. Not that weapons allegedly could fall into criminal hands - the percentage of criminal use of legal hunting weapons does not even make up a tenth of a percent.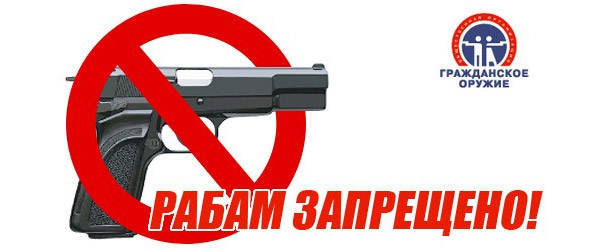 There is no need for criminals to buy trunks in stores, leaving information in the MIA libraries, and he gets his weapon in a completely different way.
... The mid-nineties, a major regional city in southern Russia. I have an "arrow" assigned to the arms dealer. Going on him was easy. This man was well known to the cops and the brothers, deftly tacking between seemingly opposing interests. After a series of checks, which consisted of recommendations from mutual friends, we finally met in a quiet courtyard, almost in the very center of the city. An inconspicuous middle-aged man with a low voice and intelligent manners invited me into his car and pulled out a weighty bundle from under the seat. The subject of bargaining was the brand-new Heckler Koch, all shiny with oil and equipped with a long muffler pipe. Having screwed it to the barrel, the seller was as usual, as if it was happening in a usual dash, with a familiar movement he sent a cartridge and drove two bullets into an empty stall nearby. I settled in, throwing out a pack of bucks, put my gun in my belt and, saying goodbye, went into the darkness. Similar deals happen every day in your city.
But there are ways and simpler, not even requiring connections in the criminal environment. Among my cellmates, in the same FSB isolation ward, there was somehow a gunsmith from the already mentioned Yashchenko gang. He simply reworked the gas trunks in the battle, using the usual lathe. Everything is simple: a new barrel is machined on the machine, the grooves on which are manually punched with a slightly modified scan, the cartridge with an idle charge is supplied with a self-made bullet and as a result a combat pistol comes out quite to itself. Fourteen people were killed by the products of this "master". And no one could do anything with armed scumbags ...
No, not concern for the safety of citizens is the goal of banning the legalization of firearms in the country. The point here is something else. The meaning of this taboo with a truly samurai frankness was stated by the Japanese Shogun Toyotomi Hideoshi, who banned weapons to ordinary citizens in 1588: "People of different provinces are strictly forbidden to own swords, bows, spears, firearms and other weapons. Such possession of weapons makes it difficult to collect taxes and duties, and contributes to the rise of uprisings. "
A few centuries later, Hitler wrote: "History teaches that all the conquerors who allowed their subordinate races to bear arms, this prepared their fall."
Yes, sometimes not only the invaders, but also their own rulers behave in their own country, like the real occupiers. And for obvious reasons, they are afraid of their own people to death. As in Russia, where the absolute majority was robbed by the government and its hangers-on, where it was created by dozens of generations over a thousand years, it suddenly turned out to be the property of several clans of former party apparatus, security officers and outright bandits. And where the ban on weapons, as litmus paper, unmistakably indicates the anti-popular regime.
To date in the search is 13684 Kalashnikov assault rifles, Makarov 22 119, 4089 TT pistols, Stechkina 268, 3634 revolver, a Mauser 504, 705 Brownings, 154 pistol "Beretta», 203 and 6114 Walter Parabellum.
This is without taking into account what the Interior Ministry is simply unknown, as well as without some "trifles", such as machine guns, mortars and man-portable air defense systems - yes, and such weapons are also wanted!
And all this is definitely not in the hands of respectable citizens. So the ban on weapons is valid only for this part of the population. Let's try to dream a little. In the arsenals and in the warehouses of the Russian army is currently stored about 16 million units of various small arms. About 4, millions of them were going to be disposed of by 2015 year. Let us imagine that this weapon, lying dead in warehouses and requiring more and monetary investments in its disposal, will go on sale and be acquired by citizens upon presentation of at least the same driver's license. In addition to the obvious financial benefits to the state, we end up with a people who can stand up for themselves in any situation. And, of course, having the most direct influence on the policy of the government, which will simply be forced to listen to the opinions of its voters!
Is this how genuinely people's power begins?