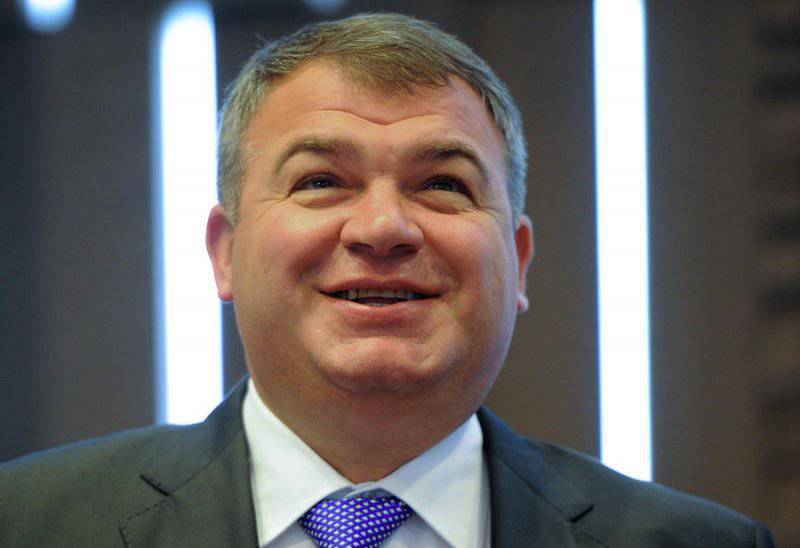 Experts of the Investigative Committee could not obtain evidence from the defendants in the Oboronservis case against Anatoly Serdyukov. The main episodes of the charges against Evgenia Vasilyeva and Alexander Elkin may also not reach the court.
"We hoped to get direct evidence of Serdyukov's participation in dubious transactions, but did not take into account a whole range of economic nuances. As a result, the ex-minister's testimony could not be obtained, and there was almost no crime in the incriminated episodes," the source said. News "in the Main Military Investigation Department (GVSU).
According to investigators, the "Oboronservis case" can repeat the fate of the "gambling case". Episodes related to the activities of the general director of the Slavyanka company, Alexander Yelkin, may not go to court. The same applies to episodes related to Eugenia Vasilyeva.
"It is not clear now how to continue to draw up the main episode imputed to Yelkin, with the maintenance of the complex of buildings of the Ministry of Defense in Kolymazhny Lane. After checking the acts of acceptance of works and tender documentation, it turned out that not only the military was not harmed, but they still owed 20 million rubles, "a source close to the investigation told the newspaper.
Unexcited case
The Oboronservis case has been dragging on for more than six months. 27 December 2012, the former head of the Ministry of Defense of the Russian Federation, Anatoly Serdyukov, was summoned to the Investigative Committee for questioning in the Oboronservis case.
11 in March, the ex-minister answered questions from the TFR staff about construction work on the territory of a plot of land in the Volga delta. According to investigators, the work on the site was conducted by military personnel of one of the military units.
24 July SK questioned Serdyukov on the sale of the ensemble of the Tauride Palace in St. Petersburg.
19 of August, the Main Military Investigation Department (GVSU) of the Investigative Committee of Russia refused to initiate a criminal case, which could be former Defense Minister Anatoly Serdyukov and former director of the Department of Education of the Defense Ministry Ekaterina Priezezhev.