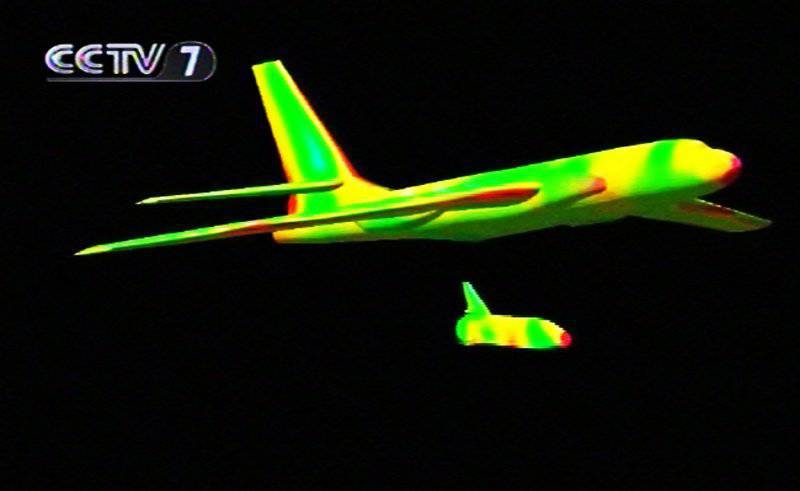 US media believe that China is working to create an experimental lightweight reusable manned spacecraft, reports big5.xinhuanet.com today.
The Chinese ship has the designation "Tour Day" 1, and can be used as an "orbital bomber." It is reported that the apparatus was reset in unmanned mode, which ended in complete success. The United States believes that these works are carried out at a faster pace than previously thought. This ship can be very similar to the American Dream Chaser.
8 September 2011 of the Chinese media reported on the successful testing of the experimental spacecraft "Dragon" from the board of the H-6 bomber (resembled a reduced X-37В in appearance). The Americans believe that China has made significant progress in creating an analogue X-37В, but its orbital flight will not take place soon. China's lag behind the US in space technology is at least 15 years.
It is believed that China is the only country in the world that is capable, after the United States, of creating devices like the X-37 and Dream Chaser.
According to en.wikipedia.org, the Dream Chaser spacecraft (photo and picture below) is being developed by Sierra Nevada Corporation (SNC) Space Systems and intended for suborbital and orbital flights (including the International Space Station), will take on board up to 7 astronauts. The spacecraft will be launched into orbit using an Atlas V PH and land in an airborne manner on ground runways. Length 9,0 m, wingspan 7,0 m, weight 11340 kg, duration of automatic low-orbit flight at least 210 days.