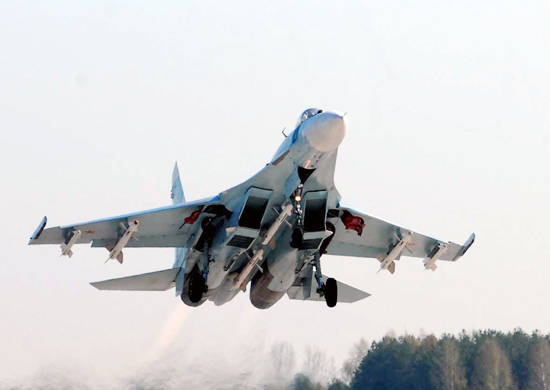 In the south of Primorsky Krai, intensive training of the Guards Air Group of the Air Force Command and the air defense of the Eastern Military District continues.
In September, the pilots of this fighter unit, located at the Central-Corner Aerodrome, carried out flights using guided missiles at the Golden Valley airfield in Primorye.
Crews of Su-27 and MiG-31 aircraft have worked out the tasks of detecting and destroying air targets using outboard weapons, both singly and as part of a pair.
In total, more than 30% of the crews of the fighter air base took part in combat firing; more than 15 units were involved in flights
aviation
techniques.
Air targets were launched from a height of more than 10 thousand meters from Su-27 aircraft equipped with special equipment for the suspension of bomb weapons. Aerial bombs, presented in the form of a garland with luminous elements, were used as air targets. Crews worked missile launches "air - air" on targets at different distances from the point of discharge, followed by a departure from the likely retaliatory strike.
During the flights, which were carried out day and night, the techniques of simple and complex piloting were worked out, including over the sea with elements of combat maneuvering.
According to the commander of the aviation unit of the Colonel Alexander Oduev, the intensity of flights compared to the same period last year increased by 20%. As the commander of the aviation base especially emphasized, all the graduates of the last year participated in flights with the practical use of rocket weapons. According to the results of the exercises, all young pilots, without exception, are admitted to combat duty on the air defense of the Far Eastern borders of the Russian Federation.