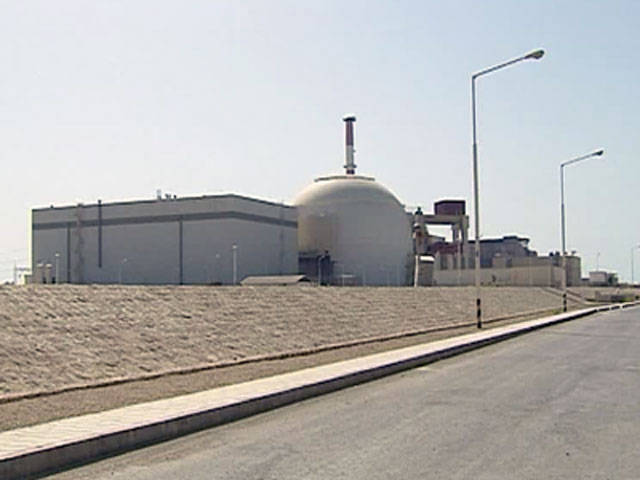 Russia handed over the first power unit of Bushehr NPP to the Iranian side. The corresponding protocol was signed in Iran. According to the document, the station will be under warranty for two years: a group of domestic specialists will remain at the facility to advise local staff.
37 has been waiting for this day in Iran. Behind the years of construction, in the past there were disputes: does Iran even have the right to develop nuclear energy, will it not become a cover for the development of a nuclear atom?
weapons
? The Bushehr NPP has finally been commissioned.
The construction was started by the Germans in the 1975 year, but after the Islamic revolution, the FRG joined the US sanctions against Iran. The project froze. The population in the country grew, industry, oil and gas fields demanded more and more electricity. They only returned to resolving the issue of the Bushehr nuclear power plant when Russia and Iran signed an agreement on cooperation in the field of the peaceful atom. Russian engineers and nuclear specialists inherited from the Germans a monolith of contents and another 12 thousand tons of equipment. And Iran insisted on its preservation and integration into the new project.
Now inside the building, so different from the outside of Russian NPP projects, is the VVER-1000 reactor. The Iranian personnel, in order to learn how to handle it and the turbine, had practice in Novovoronezh and Balakovo. 7 billion kilowatt-hours per year - so much electricity in the grid of Iran can give one this unit.
Until the preliminary acceptance certificate is signed, the Iranian side will finally go into operation when the two years of warranty tests or 7 thousands of hours of operation end. And only then all Russian specialists will leave the site. But since the head of the Atomic Energy Organization of Iran, Ali Akbar Salehi, said that certain agreements were reached with the Russian side on the construction of the second NPP unit, it can be assumed that the Russian speech in Bushehr will subside soon.