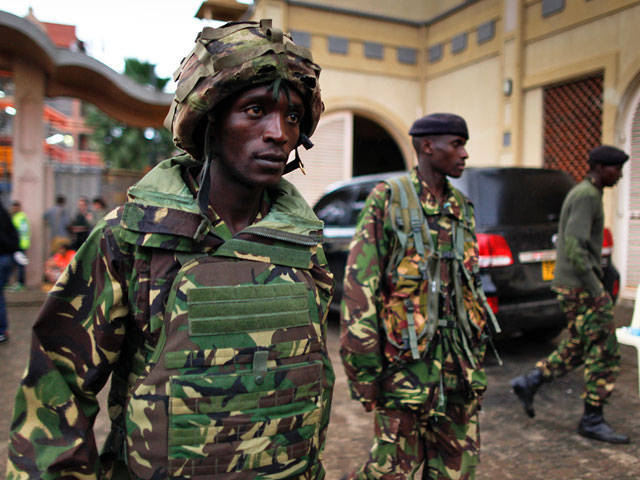 The antiterrorist operation in Nairobi, where terrorists are holding hostages in a mall, has entered the final stage. Several explosions thundered in the building, a fire began. It is reported that Kenyan special forces surrounded the militants.
Since the beginning of the operation, more than 48 hours have passed - the building was attacked on September 21. The massacre was staged by terrorists from the Somali Al-Shabab group associated with al-Qaeda. At the moment, it is known about 69 dead, 63 people are considered missing. About 300 people were injured. In the hands of terrorists, presumably, at least 10 hostages remain.
General Police Inspector of Kenya, David Kimayo, said that at night the special forces were able to remove some of the hostages from the building, but did not provide any details, ITAR-TASS reported.
In a number of Western media reports have appeared that British citizens and US citizens could participate in the terrorist attack in the Kenyan capital. In particular, they talked about the widow of a suicide bomber Jermain Lindsay, who blew up one of the bombs during a series of terrorist attacks in London on July 7 2005.
However, the field commander of Al-Shabab militants Abu Omar denied this information on BBC radio. The terrorists called their attack on the mall a response to the entry of Kenyan troops into neighboring Somalia in 2011.