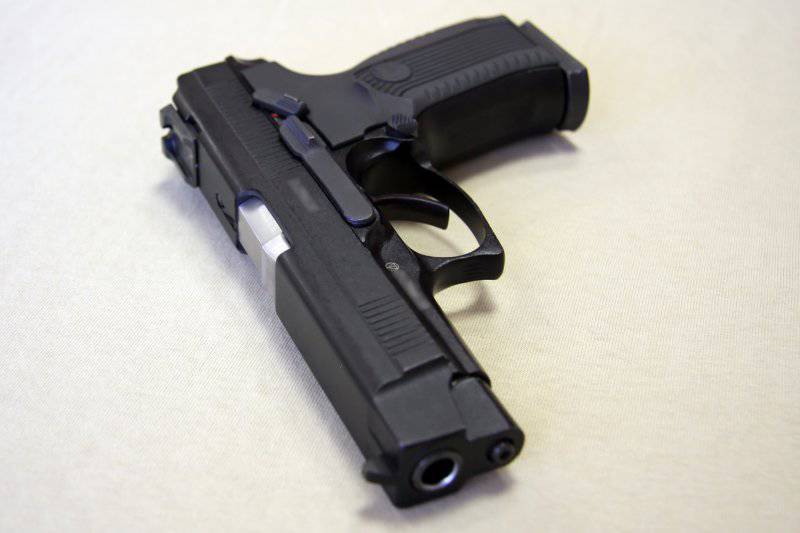 The Izhmeh plant, which is part of the Kalashnikov concern, is ready to increase the production of Yarygin pistols by at least 30%, said the deputy general director of the concern, manager of Izhevsk Mechanical Plant, Vladimir Mayer, today.
"The company has created capacities up to 25 thousand products per year. I think that today Yarygin pistols as a whole for power departments are loaded somewhere on 70, that is, you can reload," said Meyer.
He noted that if there is a need to create additional capacity, the plant will be able to quickly solve this problem. "I really hope that some movements may occur from the point of view of orders not only from law enforcement agencies, but also the Ministry of Defense, perhaps, will respond," the group's deputy director said, adding that the state order of Izhmekha's total production is only four percent.
According to Mayer, "Izhmeh" is the only enterprise in Russia that has kept mass production of short-barreled
weapons
and using modern technology. "The equipment, of course, is not ours, Taiwanese, but it is optimal in terms of performance and in terms of price. This allows you to get a quality product," said Mayer.
On Izhmekh, we launched elements of the Whirlwind missile within the framework of a contract of the Russian Ministry of Defense with the Kalashnikov concern. "We have to let in by February a product that will provide assembly of products for Izhmash in the future. Final assembly will take place at the head company, at Izhmeha, and we will supply components," said Meyer.
The gun of Yarygin is a self-loading pistol made in Russia. Developed by a team of designers under the direction of V. A. Yarygin, mass-produced at the Izhevsk Mechanical Plant. In 2003, under the name "9-mm pistol Yarygin" was adopted by the Armed Forces of the Russian Federation.