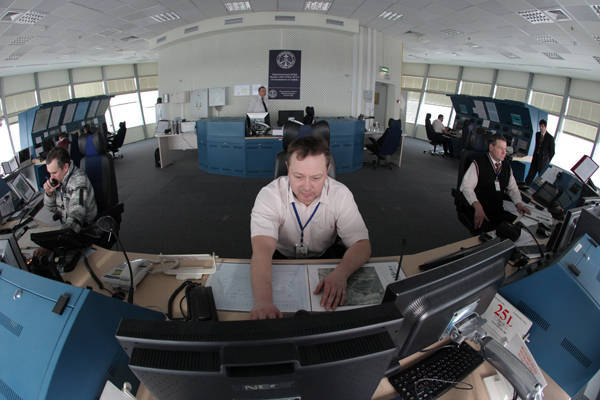 For the first time in the technical re-equipment of the airport, design practices and technologies were used, which were previously used in the creation of combat systems for aerospace defense and air defense.
A new command and control center, equipped with the most modern complex of automation equipment for air traffic control, Sintez-А2, has been put into operation. The first address of its implementation was the airport of Adler. It also supplied modern domestic surveillance equipment, navigation, communications and air traffic management. The air defense defense concern "Almaz-Antey" became the lead developer of air navigation systems.
The Sintez-А2 automated system is designed to provide efficient, safe and high-quality service for aircraft. With its help, air traffic control at a fundamentally new level. Now it is possible to reduce the influence of the human factor. Flight safety is enhanced by the fact that all information processing is automatic. Electronics itself binds flight plans to information about the current position of aircraft in the airport tracking area. The system itself predicts the development of the air situation and warns dispatchers about potentially dangerous situations in advance. She is capable of escorting up to 1000 aircraft in the control zone.
Taking into account flight plans and data on the actual situation, the system automatically goes through all the combinations of possible aircraft intersections. Before receiving all the necessary information, the dispatcher can optimize the movement of aircraft, without resorting to excessive maneuvering, which leads to a lengthening of the route and additional fuel consumption.
In turn, this will significantly increase the capacity and increase the number of take-offs and landings to 24 take-off and landing operations per hour.
Safe air traffic will be provided by the most modern air navigation equipment developed by enterprises of the Russian industry. The newest radar complexes, radio beacon landing systems, near navigation systems, VHF and HF radio communications receiving and transmitting centers, a complex of monitoring automation equipment, including a system of multi-position surveillance, were installed.
In addition, other modern domestic equipment was supplied and installed at the Black Sea Air Traffic Management Center. In particular, the airfield radar complex "Lira-А10" with the built-in monopulse secondary radar "Aurora", the radar review of the airfield "Atlantica" and the multi-position monitoring system "ERA" with the complex of automation equipment for monitoring and controlling the airfield movement "Vega".
For the first time in the south of Russia, it became possible to receive large aircraft of the Boeing-777 type.
To date, the international airport in Adler for equipping radio equipment and air traffic control equipment has become the most modern in Russia. In the future, the technologies used here will be applied in the reconstruction of other airports in the country.