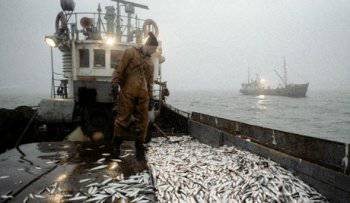 In the Sea of ​​Japan, a DPRK warship fired on a Russian fishing schooner. This is reported by ITAR-TASS with reference to the Federal Agency for Fisheries (Rosrybolovstvo). As a result of the incident there are no injuries, the ship has no damage.
"In 18: 30 (Moscow time) September 20, a Russian fishing schooner" Altai ", following from the port of Zarubino with a cargo of live crab on board in the port of Donghe (Republic of Korea), was shot at in neutral waters of the Sea of ​​Japan
weapons
and signal rockets from the Democratic People's Republic of Korea warship, "the Federal Agency of Fishery said.
The North Korean warship did not contact. Immediately after the shelling, "Altai" went into a drift, and armed men landed on its board from the DPRK warship. They inspected the schooner and questioned the captain. In 18: 50, the military left the ship, allowing it to proceed as intended.