For the first time, the US armed forces tested the missile defense system, which immediately launches two anti-missiles on a target with a divided warhead. Tests were conducted as part of exercises in the Pacific in the Hawaiian Islands.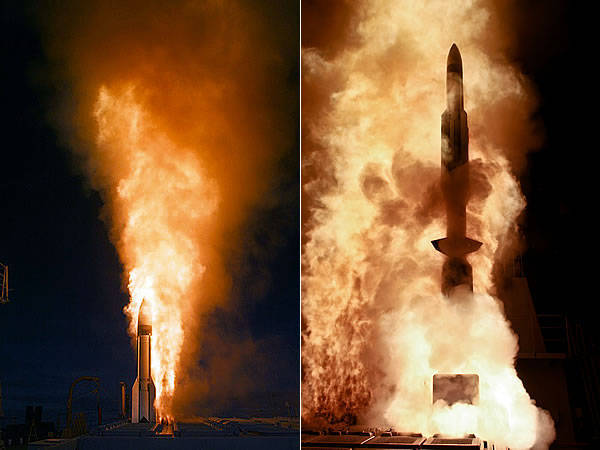 A ballistic target missile of close range has been released from the island of Kauai. Then, the Lake Erie missile cruiser tracked the target trajectory and fired two SM-3 Block IB missiles at it. At the same time, the Pentagon stressed that only one of the missiles successfully hit a warhead separated from the missile.
Lockheed Martin, a company specializing in aerospace engineering, is a key enterprise in the US military-industrial complex. Her main pride is a component of the SPY-1 radar missile defense system. It is used on warships and has one of the farthest range in the world. It is this characteristic that gives the United States and its allies the advantage of observing airspace. At the moment, 27 naval ships
fleet
The United States has the ability to observe over long distances. In addition, the Navy plans to equip four more ships with a missile defense system and anti-ballistic missiles.
FIGURE: 50 percent of Americans have a negative attitude towards Russia. For the first time in 15 years, there were more of them than those who trust Moscow (44 percent)
"The last test showed that the Lake Airy cruiser, seafarers and missile defense equipment can track, analyze and control missiles with split warheads in flight using radio interception," said Lockheed Martin's missile defense program development program, Nick Bucci. The 4.0.2 PRO defense configurations provide the fleet with the ability to respond to threats emanating from evolving and evolving ballistic missiles around the world using robust and reliable technical capabilities. "
Americans, of course, do not say directly that their newest missile defense system is directed against Russia. But at the same time, it is obvious that this is the case. After all, the lion's share of missiles with separable warheads is in service with the Russian army.
Help
Tests of a missile defense system in the USA have been conducted since 2001. During this time, as part of the exercise, the Americans managed to hit 63 79 target missiles.