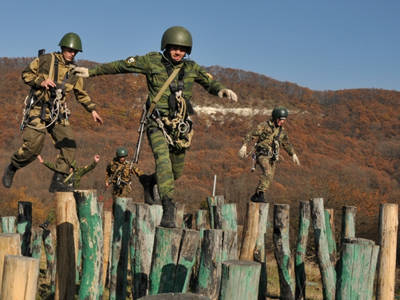 From 24 to 27 in September 2013, the special training tactical and intelligence unit of the internal troops of the Ministry of Internal Affairs of Russia will be held at the mountain training center of the North Caucasus regional command of the Interior Troops of Russia (stanitsa Akhmetovskaya, Krasnodar Krai).
The main goal of the exercise is to determine the level of field training and the degree of readiness of servicemen to perform service and combat tasks in difficult conditions of the situation (mountainous and wooded area).
As part of the training tasks, more than 1000 military personnel, armored vehicles,
aviation
, as well as artillery units of internal troops.
The final stage of the special tactics will begin on September 27 on 10.00.