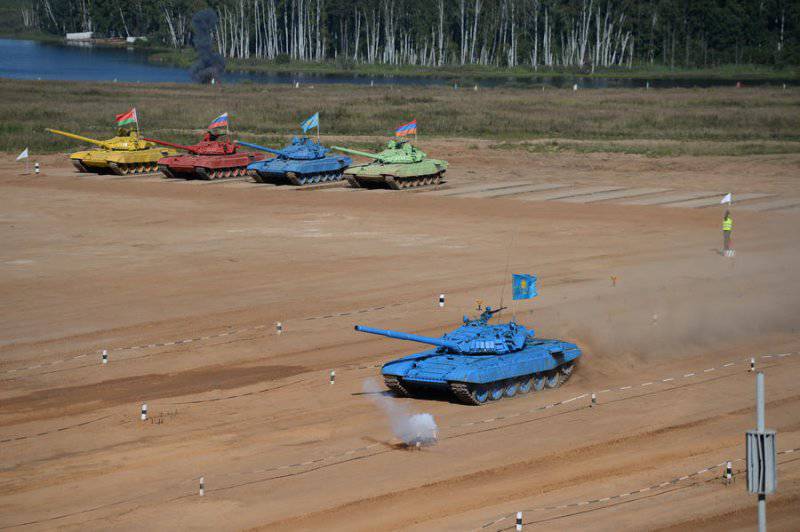 Three officers of the Russian army are suspected of stealing seven tons of diesel fuel intended for holding tank biathlon competitions, the press service of the Main Military Investigation Department of the Investigative Committee told Itar-Tass.
"The military investigative department of the Investigative Committee on the Alabinsky garrison opened three criminal cases against military personnel of the military unit 77707 - captain Roman Belyaev and lieutenants Roman Obedkov and Vitaly Belan. They are suspected of committing a crime under the article "misappropriation or embezzlement, that is, the theft of someone else's property entrusted to the perpetrator, committed by a person using his official position," the agency reports.
Investigation of criminal cases continues.
Tank biathlon competitions were held in August at the Alabinsky range with the participation of Russian, Kazakh, Armenian and Belarusian teams. The victory was won by Russian tankers, all crew members awarded cars "Niva".
In the tank biathlon, the total time is affected not only by the speed of overcoming the route and the mandatory defeat of all five targets, but also by successfully overcoming various obstacles and the absence of penalty points.
Tanks
pass barriers, ford, gauge bridge and high-speed sections. As in the regular biathlon, misses at the turn are punishable by a penalty circle.