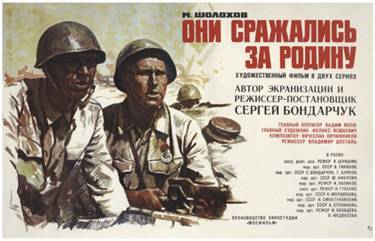 By the end of 2013, a film company will appear in Russia with the support of the Ministry of Defense, which will create films of patriotic content, said Defense Minister General of the Army Sergei Shoigu on Tuesday.
"This year we will create a film company that will make documentary, animated and feature films. The main task is to return to the origins of our
stories
and patriotic education, "Shoigu said during a meeting of the Public Council under the Ministry of Defense, ITAR-TASS reports.
Also, according to Sergey Shoigu, collections of patriotic songs will be regularly published. As the Minister of Defense noted, the first such disc is ready.
Shoigu also said that the Ministry of Defense will restore the unique library of the General Staff of the Armed Forces by the end of 2014. According to the minister, by this date "the library will appear in all its glory".
In May, it was reported that the military historical library of the General Staff of the Russian Armed Forces, located on Palace Square in St. Petersburg, opened its doors after reconstruction.
Established in 1811 by decree of Emperor Alexander I, the "Library of the General and General Staff" became the first specialized storage of military literature and combat documents in Russia.
To date, the library has more than 153 thousands of books, combat documents and maps covering the military history of Russia from the time of Peter the Great to modern times. The pearl of the Military Historical Library of the General Staff of the Armed Forces of the Russian Federation is the only manuscript copy preserved in the world of the Russian Army Charter 1716 of the year, developed under the guidance and with the direct participation of Peter I.
Also in the library are stored a large number of military rare editions: handwritten letters of Peter the Great, decrees, manifestos, rescripts and other materials of the time of the reign of John III, Peter I, Elizaveta Petrovna, Catherine II, Paul I, Nicholas I. Earlier only military and civilian personnel of the Ministry of Defense. Now, in accordance with the new library rules, anyone can sign up here.