The well-known American strategist and political thinker Zbigniew Brzezinski still believes that Russia and Ukraine will inevitably end up in the framework of a larger Europe. He is confident that the rapprochement between Ukraine and the European Union will have a beneficial effect on Russia.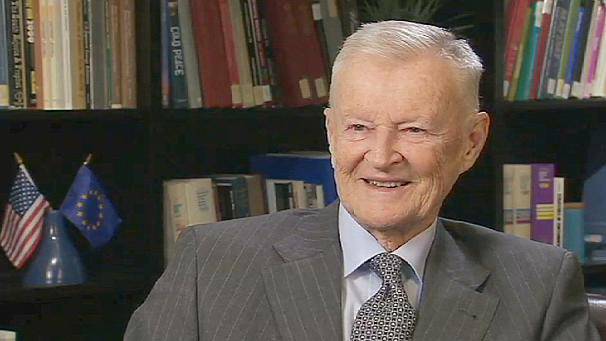 Should Ukraine expect any surprises before the November summit of the Eastern Partnership in Vilnius, for example, like those that occurred in Armenia after the visit of Russian President Putin?
Ukraine, of course, is a much larger country. In a sense, it has more interdependent relations with Russia than Armenia, which is geographically cut off from it. Therefore, it is quite possible to imagine that Ukraine can be more vulnerable if the Russians put this topic aside.
If Kiev in the future successfully passes the path of European integration, how can this be perceived by the Russian population and elites and reflect on the Kremlin doctrine of the "Russian world" to which Ukraine also belongs to Moscow?
I think the Kremlin is trying to revive the withering doctrine. But in the long term, close Ukrainian - European relations are paving the way for closer Russian - European relations, since it is clear that Ukraine and Russia are philosophically and culturally part of Europe. Ukraine cooperates more closely with Europe, having a benefit from it, but Russia also has an indirect benefit from it. Finally, this is a much more promising future for Russia than the option when Russia is isolated and is trying with bribes to achieve the integration of Ukraine into its new empire, at the same time being squeezed between a united Europe and China increasing its power.
Moscow emphasizes that the Customs Union is primarily an economy. How much politics do you think this project is hiding?
In fact, nothing is even hidden there. It is clear that its essence is in an attempt to conquer the post-Soviet countries that are independent today, one after another. Ukraine in this context is the most desirable "trophy", and I think that the Russians are determined to subjugate it. In fact, the question is whether Ukrainians are ready to defend their independence? Therefore, the Ukrainians themselves must determine whether they will again be a province within the composition of the greater Russia.
What do you think, how much your views in this context are shared by the current administration in the White House?
I think that wise people in the United States who advocate, so to speak, greater Europe, which would include both democratic Russia and Ukraine, realize that today's rapprochement between Ukraine and Europe creates conditions conducive to the rapprochement of Russia with Europe. If not tomorrow, then the day after tomorrow. Therefore, it is in the interests, above all, of Ukraine itself, but also of Russia, and at the same time of Europe, so that this process of Ukraine's accession to Europe is not sabotaged, not interrupted, and turned into attempts to subjugate Ukraine to a large imperial Russia.
Two years ago, you pointed out that in Ukraine, "political repression may be unfolding." Among other things, you spoke about the beginning of the Tymoshenko case. Will not the signing of an association agreement, paradoxically, be a reward to the authorities, who, in your words, may have resorted to political repression?
I do not think that this is a reward. The Ukrainian leadership and, of course, the people must make their own choices regarding their future. After all, we cannot stand up for an independent and democratic Ukraine more than the Ukrainians themselves. I think that in the long run it is in the interests of both Ukraine and Russia that this process of rapprochement between Eastern Europe and the rest of Europe continues.
In Russian media, you are portrayed as a ferocious hater of Russia and "the architect of the collapse of the USSR". How do you feel about this image?
I have never been anti-Russian. Those Russians who know me know about it. I have always been an anti-Soviet, anti-Leninist and anti-Stalinist. I think that sensible Russians are increasingly sharing similar views. They do not hate Russia, but there is a realization that Russia experienced a terrible tragedy in the era of Stalinism.
Reference: Zbigniew Brzezinski was born 1928, in Warsaw. From 1977 to 1981 - Jimmy Carter's advisor to US President on national security issues. Brzezinski is considered one of the greatest geo-strategists and political thinkers of our time. He is a professor of international relations at Johns Hopkins University and an adviser to the Washington Center for Strategic and International Studies.