At the Nizhegorodsky Teplokhod plant today the first in the series raid boat of integrated rescue support built for the Ministry of Defense of the Russian Federation has been launched.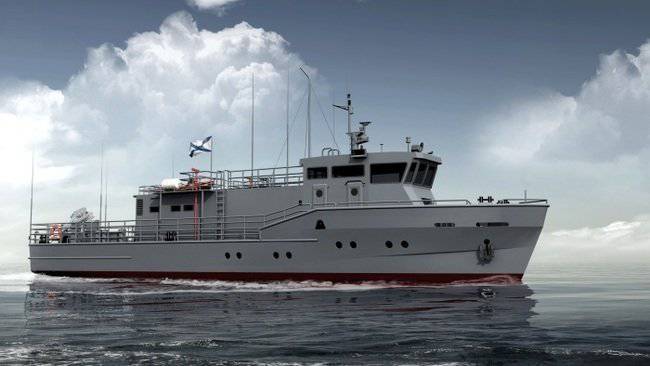 Compared with the most well-known earlier diving boats of the Flamingo series and their later versions, the new boat has a much larger size, higher power capacity and ice class. This will allow the vessel to work confidently on external raids and beyond, with distance from shelters to 50 miles.
According to the company's chief designer, Andrei Chichagov, "among the additional functions of boats under construction is the ability to conduct search operations, inspection and survey work with the help of a regular small-scale remote-controlled uninhabited underwater vehicle and a towed sonar." He also noted that "for the first time, a joystick control system is provided on boats of this kind."
Under the terms of the contract, the plant is to build 16 emergency rescue boats for the Ministry of Defense of the Russian Federation within three years, said Sergey Konovalov, general director of the enterprise. The state contract for their construction was signed at the end of March. The keels of the first four boats were laid in June and by the end of the year all four vessels will be delivered to the customer. It is planned to send them to Novorossiysk at the disposal of the Black Sea
fleet
. Three boats each will receive the Caspian Flotilla and Kronstadt. The remaining six vessels will be transferred to Baltiysk.