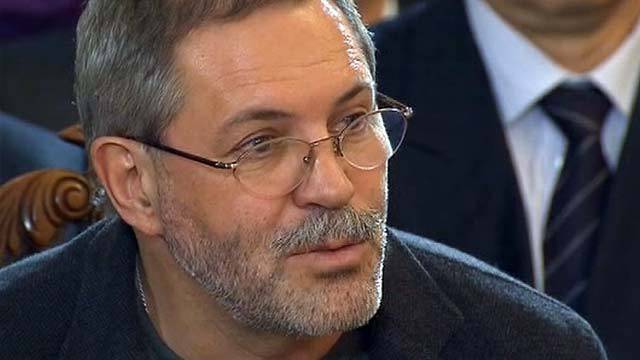 Our foreign policy is looking good now.
In the Syrian conflict, international diplomacy has almost become the key role. Will the western invasion against official Damascus begin or not? In fact, this issue has become the main stumbling block in relations between Washington and Moscow, and, according to some experts, Russia wins a diplomatic duel against the United States.
In this aspect, the actions of the American and Russian presidents are commented by Mikhail Leontyev to the KM.RU portal.
Obama was forced to get involved in the Syrian history
Our foreign policy now looks brilliant, although it is judged by the final result, and the result is very dubious in perspective. Obama was forced to get involved in the Syrian history, and in an absolutely moronic and losing form for him. He was always an open opponent of just such a policy, but he was forced. This suggests that even if the American president has his own position and will and tries to carry it out gently and gently, he will still be harvested in the most wild way, and then presented as an idiot! Wild actions were done to him, and he could not help being in this situation an idiot: he had no choice. In this sense, our president has a head start.
A person who is in the position of Obama, there are human reasons to despise. It can be understood, but a normal man in his right mind should not allow this to be done with him. It is beyond all but American political ethics. Russia is a problem country. Putin has troubled relations with the Russian elites, with different wings of the power structure. He is not a revolutionary, not a sadist, but a man who is not very inclined to harsh, risky and forceful solutions to problems, primarily in his own environment. But compared to the position of the American president, he is just a king.
The functional ability of the American president is now visible very sharply. Obama tried with all his might to "throw the bones" to representatives of different groups and not to show abrupt changes in the American course. However, the situation in which he can avoid actions that he did not want to take, puts him in a worse image position than he would have done.
Obama seems to be intimidated
Over the past cycle of preparation for the Syrian operation, the American administration has gone through all phases of human humiliation, including open recognition in the implementation of paid services in relation to the flood monarchies. Who else will turn the language to somehow rationalize American goals, objectives and values ​​in this matter? America is a slightly greater power than Qatar. To hire for Qatar to do a stinky job with a gross violation of logic, common sense and international law is ... well, I don't know ... I still thought that if the Americans did it, they would never admit it.
It's hard to imagine that Obama's hawk edge will calmly watch the Syrian
weapon
transferred under international control. There is no need for a big mind in order to pick up and spray some chemical rubbish in Syria and fabricate a two-kopeck video that allegedly exposes the Syrian army. This is even easier to do in Israel or, for example, in Turkey. And then make a deafening tantrum. It will be stated: "How can we believe the government, which, once caught by the hand, with unprecedented arrogance, does it in another country ?! A vice cannot be punished "and so on. It is very difficult to imagine how this can be prevented. It seems that Obama is scared to disgrace.