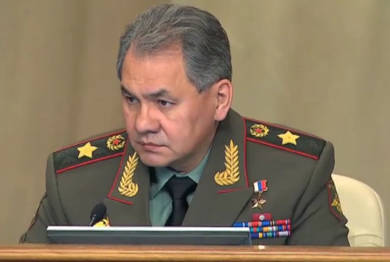 The head of the Russian Ministry of Defense Sergei Shoigu said that the number of conscripts in the Russian army from next year will begin to decline by tens of thousands of people due to the replenishment of the army with contract servicemen, Interfax reports.
"We have recruits only where we need to prepare a mobilization reserve, and this is an important component of our approach. We finish the calculations, as far as we reduce the number of recruits. I can say by a lot. I think we can name the final figure in November but trust me - these are tens of thousands, "said Shoigu.
The Minister of Defense also stressed that the agency "ceases to chase" the number of conscripts and "catch" them at the military registration and enlistment offices.
"Whether we want it or not, but the army must become a contract, or we must recruit conscripts for at least five years. The complexity of the weapon systems is such that we will not prepare the draftee for at least a year, even for two so that he can fight on this
weapons
"- emphasized Shoigu.