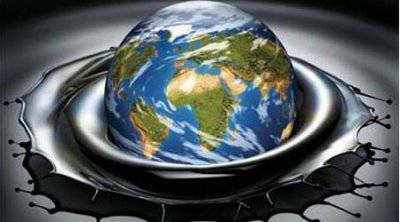 Less than a decade ago, there was little doubt about where, having become not so long time independent, the countries of Central Asia were to supply their vast reserves of oil and gas. Of course, it was about Russia, which dominated in this region, writes The Economist September 14.
But today the situation has changed radically: there is an active construction of highways for the transportation of oil and gas from Central Asia to the PRC.
So, last week, PRC Chairman Xi Jinping traveled all over Central Asia with visits, concluded bilateral energy agreements and promised billions in investments.
In Turkmenistan, the largest supplier of natural gas to China, the PRC leader took part in the discovery of the Galkynysh gas field.
In Kazakhstan, the Chinese signed a cooperation agreement worth about $ 30 billion, including the Kashagan oil project - one of the largest oil discoveries in recent decades.
Then, on September 9, Chinese President Xi Jinping and Uzbek President Islam Karimov signed a cooperation agreement for $ 15 billion relating to exploration and production of oil, gas and uranium.
Thus, China is the largest trading partner of four of the five countries in this region (excluding Uzbekistan). During Xi Jinping's trip, Chinese state-owned media reported that China's trade with Central Asia grew last year to $ 46 billion, an increase of 100 times over 20 years.
However, it is not a secret to anyone that China is increasing its presence here at the expense of Russia, notes The Economist.
"Russia still controls most of Central Asia's energy exports, but its relative economic influence in the region is rapidly decreasing. For many years, Russia has viewed this territory as its "raw materials appendage," buying oil and gas at below market prices for subsequent re-export, "the article states.
Along with this, Russia and China also have their own bilateral relations. The Russian government wants to capitalize on the economic power of its eastern neighbor, while Beijing views Russia as an important ally on the world stage (not by chance, PRC Chairman Xi Jinping paid his first foreign visit as head of state to Moscow). All this speaks of strengthening both cooperation and competition between the two countries.
As for Central Asia, according to Russian expert on China Vasily Kashin, "they will try to get the best out of this rivalry."
However, in matters of security in Central Asia, China still relies on Russia. The main concern of China is the threat from the Uygur separatists and their supporters in Central Asia. Thus, China is also interested in increasing its influence in security matters.
For example, 10 September Xi Jinping arrived in Bishkek on a state visit to Kyrgyzstan, as well as to attend the 13 meeting of the Council of Heads of State of the Shanghai Cooperation Organization (SCO), whose main task is to fight against three evils - extremism, separatism and of terrorism.
It is possible that with its investments in Central Asia, China contributes to raising the standard of living and, consequently, increasing stability in the region that shares the 2,800-kilometer (1,750-mile) border with Xinjiang, the most western region of China.
"But Chinese contractors flooded Central Asia, building roads and pipelines, and even government buildings in the capital of Tajikistan, Dushanbe, while millions of unemployed people from these countries go to work in Russia," the article says.
According to Deirdre Tynan, director of the Central Asian project of the International Crisis Group, Central Asian governments view China as a rich and strong partner, but "do not attempt to ease tensions between Chinese workers and the host society."