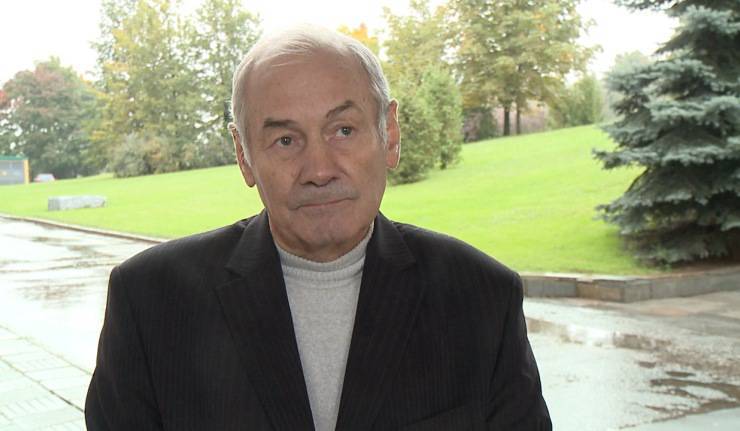 The United States, France and the United Kingdom are preparing a resolution on Syria in accordance with the Russian-American agreements. Barack Obama calls on Iran to resolve its nuclear issue and faces a military strike. However, as Leonid Ivashov, president of the Academy of Geopolitical Problems, told our Company, Obama is not forming a process now; Russia should work more with Congress.
- What happened in relation to Syria, and endurance, resilience of the Syrian leadership, the Syrian people - this is a qualitative change in the distribution of forces in the modern world. America lost. Syrians frustrated this operation. And today we are seeing an increase in geopolitical respect for Russia. Russia, China, the BRICS countries, the SCO countries essentially reject the American approach to global politics. Obama and the forces that made him plan this operation drove the United States into a global dead end.
Today, Obama needs to say something to justify why they did not attack Syria. And he translates the arrows to Iran in order to hold on to the "strong guy" and demonstrate America's determination. But these are just words. Already with Iran, after everything ends safely in Syria, the Americans will fail. The world becomes different. Qualitatively different.
- Iran enters diplomatic battle for Syria
- Iran has stated that it has evidence that a chemical weapon applied in Syria by opposition forces. Do you think Iran will be able to become a full participant in the negotiations on the Syrian issue, including at a possible upcoming conference?
- I believe that this needs to be done. Even if Iran is not ready, it should be pushed, because it is the most interested state in this Syrian conflict. Syria is an ally of not only Russia, but also Iran. Iran has its own interests. This is a fairly strong bundle in the Middle East. And therefore, Iran should be involved in the negotiations. But another thing, who will negotiate with the so-called opposition? There is a split today. And they can't put forward a general leader; they cannot form a delegation. We see that today even Saudi Arabia is beginning to finance one part of the so-called opposition against the other part.
I believe that the Geneva-2 will not bring any tangible success. And Russia, China, the BRICS group, the SCO need to develop this tactical success in a geopolitical victory. Victory over the forces of evil, the victory of the forces of peace against war.
- Lavrov: Syrian opposition must be forced to take part in the "Geneva-2"
- Is America ready to hear the voice of Iran, including its position and evidence on the Syrian chemical weapons?
- No, America has not listened to anyone but itself. And when we talk about America, we see that today the interests of big capital and the military-industrial complex, for which any war is a golden rain, dominate there. And the oil business, and the banking business, and so on. They already counted their profits in this military operation in Syria. Today they lost. Do they put up with what they have lost? I think no.
But we must be prepared for other actions by the United States. But Obama is not forming a process right now - more attention needs to be paid to the position of the US Congress. There are representatives of all political forces and various branches of capital. Here, with whom you need to work and, of course, do not yield to American pressure. After all, America today is essentially alone. America needs to offer its role, its place in the already future, new world, the beginning of which is being formed.
- Iran has evidence that chemical weapons were used by militants in Syria
- Can the talks between Lavrov and Kerry be considered a diplomatic victory for Russia?
- Of course. This is a victory of Russian foreign policy. But, in essence, we showed nobility. Helped Obama. And even Lavrov played with Kerry on an equal footing. That is, the winners and losers performed on an equal footing. This is something similar to the Battle of Poltava, when Peter invited his defeated opponents to the table.