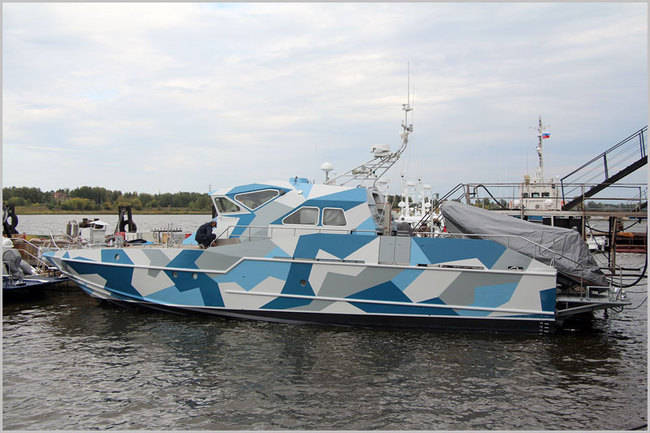 At the shipbuilding plant "Vympel" (Rybinsk) 5 September 2013, the modernized boat of the project 12150 "Mongoose" was launched. According to the press service of the shipbuilding enterprise, this is the second boat of the series, built for the Russian Navy in 2013.
After passing mooring and factory running tests the boat will be transported to the place of service.
Modernization of the project was carried out by specialists of the enterprise together with the Almaz Central Securities and Design Bureau. The internal layout of the ship was changed, the superstructure was enlarged, a remotely controlled combat module was installed. The result of the modernization was the improvement of combat, tactical, seaworthy and technical characteristics of the boat, as well as the living conditions of the crew, the report says.
Shipyard Vimpel specializes in the production of medium and low-tonnage sea and river vessels and boats for military and civil purposes. Since its foundation in 1930, more than 30 thousand ships of various types have been produced in the company. Over the last 40 years more than 1800 boats have been produced delivered to 29 countries of Europe, the Middle East, Southeast Asia, Africa and South America. Now VSShEL OJSC serially produces new-generation combat missile and patrol boats, high-speed search and rescue, firefighters , hydrographic, fishing, towing and other specialized vessels, providing warranty and service maintenance of products.