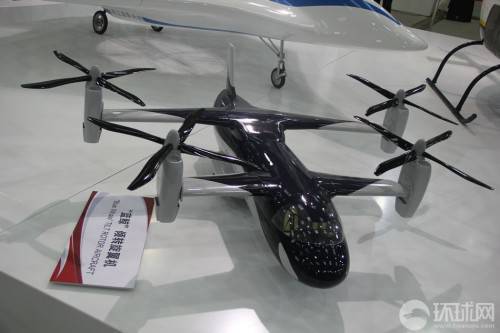 The Hong Kong newspaper South China Morning Post reported that China is developing a four-screw convertoplane under the designation "Blue Whale", mil.news.sina.com.cn writes today.
As expected, the maximum speed of the convertible with four rotary four-bladed propellers will reach 700 km / h (the highest speed among aircraft of this class, by 40% faster than the American V-22 Osprey of Boeing). Cruising speed will be 538 km / h, load capacity 20 t, flight range 3100 km, ceiling 8615 m, which is also higher than the V-22.
Nevertheless, some experts doubt China's ability to create a fully functioning prototype convertiplane during the planned five-year period. It is expected that the "Blue Whale" will be mainly used for military purposes.