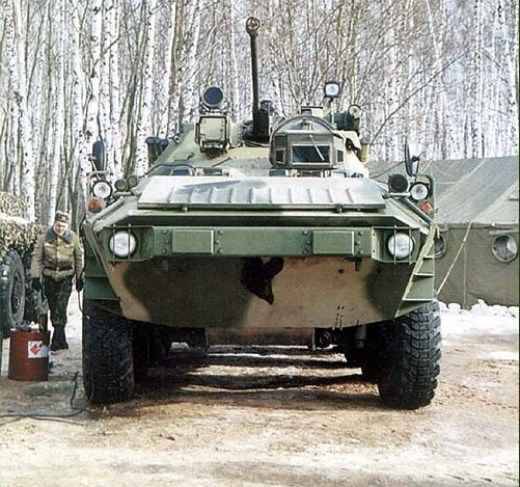 Will the promising Boomerang armored personnel carrier be deployed on-site in a tank-like way, like its older brother, the BTR-90 Rostok, and why it might need it.
Regarding the participation of Soviet armored personnel carriers BTR-60/70/80 in the Afghan war, relevant conclusions were drawn about what promising equipment should be. In addition to poor booking, insufficient firepower, a rather large turning radius was also noted as a shortage of APCs used in Afghanistan. So, for the BTR-80, the minimum outer overall turning radius is 13,2 m. In this, the wheeled vehicle loses significantly to the tracked:
Tanks
, BMP, BMD and self-propelled guns can turn around, which is called the "heel."
Therefore, when designing the BTR-90, there was just the possibility of turning the 22-ton armored vehicle in place. This is due to the rotation of the wheels of the different sides in opposite directions.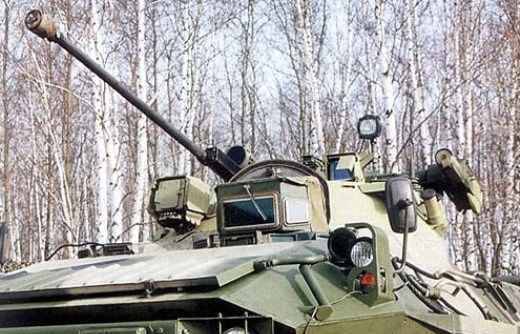 They said that foreign potential buyers of the car during public demonstrations were simply shocked by the presence of such a possibility in the "Sprout". In this, our "bronnik" was strikingly different not only from the old Soviet cars, but also from most of the western ones. At one time, at one of the shows, the author had a chance to talk with an officer, the regiment of which in the first Chechen regiment was in Grozny. Their BTR-70, not only literally "rained down" during the march, but also in urban areas on the narrow streets often became just helpless, unlike the same BMP.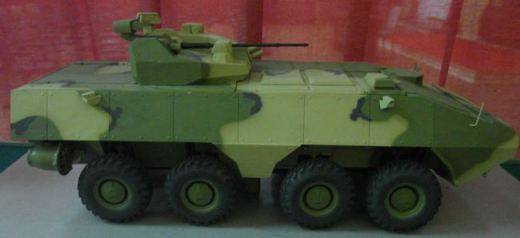 Mock BTR "Boomerang"
Not surprisingly, the Syrian military, who are now in practically the same situation, use only infantry fighting vehicles during battles in the city, preferring the BMP-2.
Our Russian unique Rostok, although it was adopted, did not go into the series. Instead, they began to design the average unified wheeled platform "Boomerang".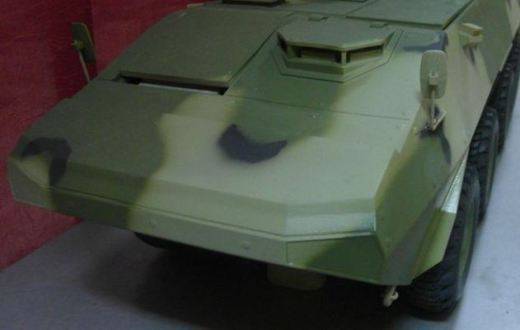 Whether the new BTR will have the same maneuverability capabilities as the BTR-90 is not yet known. They said that the novelty will take the best that is in domestic and foreign equestrian construction. So it is, we find out in the next few years.