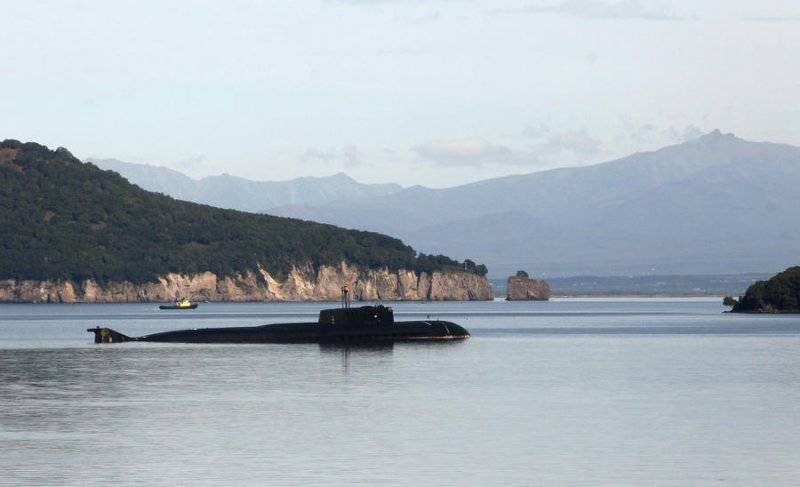 Ignition occurred this morning on a Pacific nuclear submarine
fleet
"Tomsk", which is being repaired at the dock of the city of Bolshoy Kamen of Primorsky Krai, ITAR-TASS reports. It is reported that no one was injured in the fire.
According to an informed source in the headquarters of the Pacific Fleet, during welding there was a strong smoke between durable and light boat hulls. At the scene work 15 fire brigades of the Pacific Fleet and the Ministry of Emergency Situations. At the present time there is a spill of fire.
There are no casualties among the plant personnel.
Two fireboats and a radiation monitoring vessel were sent to the Zvezda factory where the submarine is located. "This is necessary to exclude an emergency situation and control over the situation," - said a source in the fleet.
"There is no threat of radiation contamination.
Weapon
unloaded from the boat. The situation is completely controlled. There are no threats to the residents of the city, "the agency interlocutor assured.