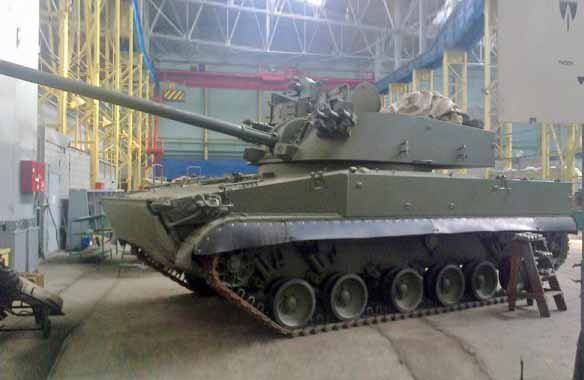 The 2C31 ACS "Vienna" was first presented at the IDEX-97 arms exhibition as early as the 90s, but there was no customer for this very advanced development for its time. Serially, "Vienna" was not produced, several machines were located in various test centers in the Russian Federation, although there were reports of the delivery to the Armed Forces of the installation party.
But it seems that "the ice has broken" and "Kurganmashzavod" began mass production of 18-SAU ordered by Azerbaijan.
Earlier, Russia has already begun supplying a new batch of military equipment to Azerbaijan, which includes
Tanks
, infantry fighting vehicles and artillery.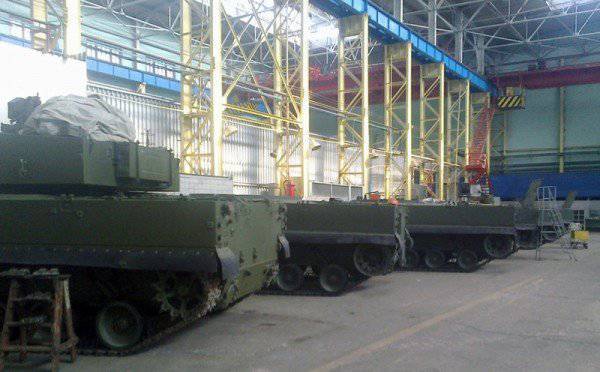 According to Vedomosti sources, the contracts provide for the supply of X-NUMX T-94 tanks, approximately X-NUMX infantry combat vehicles BMP-90, 100 self-propelled artillery Msta-S, 3 launchers of multiple launch rocket systems Smerch, same self-propelled artillery mounts artillery guns "Vienna" and six heavy flamethrower systems TOC-18A "Solntsepek". At the same time, along with tanks and artillery, all the vehicles necessary for their maintenance are purchased.
2С31 "Vienna" is a Russian 120-mm self-propelled artillery gun mounted on the BMP-3 chassis. Developed in the city of Perm at Motovilikha plants.
2С31 "Vienna" is designed to suppress live forces, artillery and mortar batteries, rocket launchers, armored targets, fire weapons and control points at a distance of 13 km, while it is able to automatically adjust its fire according to the results of notches, independently carry out reconnaissance of targets during the day and at night, conduct aimed fire from closed positions and direct fire without prior preparation of the firing position.