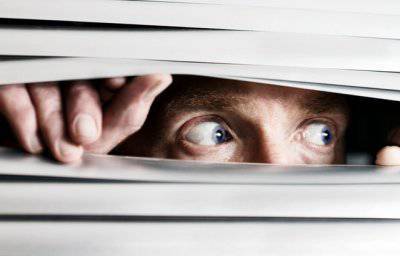 Having encountered several times in a relatively short period of his stay on this resource, using incorrect information as one of the bases of the published material, he considered it expedient to dwell on this problem in more detail.
"The power of Russia can be undermined only by the separation of Ukraine from it ... it is necessary not only to tear off, but also to oppose Ukraine to Russia, set off two parts of a single nation and watch how brother will kill his brother. To do this, you only need to find and cultivate traitors among the national elite and with their help change the self-consciousness of one part of a great nation to such an extent that it will hate everything Russian, hate its kind without realizing it. Everything else is a matter of time. " O. Bismarck
"The United States is luring China and Russia, and the last nail in the coffin will be Iran, which, of course, is the main goal of Israel. We allowed China to increase its military power, and Russia to recover from Sovietization, give them a false sense of distance, in general, this will speed up their collapse. We look like a sniper who shoots a newbie to pick.
weapon
, and when he is just trying to do something, it turns out bang-bang. The coming war will be so severe that only a superpower can win, and that's us, guys. That is why the EU is in such a hurry to transform itself into a full-fledged superstate, because they know what is coming, and in order to survive, Europe will have to become a single cohesive state ... "G. Kissinger.
These two quotes are united not by the fact that they are equally directed against Russia, but by the fact that they were never uttered by those
historical
persons to whom they are assigned. Moreover, they were simply invented. In the first case, it is already unknown by whom, in the second - by the English satirical Internet publication.
The problem, speaking in academic terms, is "misquoting", and, to put it simply, lies, in the modern network information array is extremely acute: the Internet is not a scientific community and not even a legally registered media outlet, which "in any case" can be "attracted". So, huge volumes of incorrect information from the quotations of historical persons to newspaper ducks about Tomahawks brought down, in which truly crumbs of truth are completely lost, are "walking" along this array.
Lies are triggered for various reasons, from quite serious ones - as some element of the information war, to much more prosaic - to "climb" on Twitter.
At the same time, the majority of people who have entered the world of "free information" are deprived of a vaccination against lies, the "academic" version of which was made in Soviet universities, and the "everyday" version - in "kitchen" conversations that helped a common Soviet person to distinguish truth from propaganda. So these "pearls" appear in even quite serious articles, which embarrass not only authors, but also readers, who comment on actual lies with might and main.
Meanwhile, with the help of the same Internet, checking one or another quotation or information does not take much time, and electronic translators greatly facilitate the work with foreign language texts. One can only regret that few "writers" and "readers" use these opportunities ...
However, not everything is so bad in legal terms - the People's Republic of China, for example, implementing its national Internet program, adopts a law on criminal responsibility for spreading lies on the Web.
And the extreme wish to the authors is colleagues, do not breed myths, remember that the author is responsible not only for the material published for a more or less general public, but also for its consequences - at least in the form of an incorrect opinion formed by him on the problem being covered.