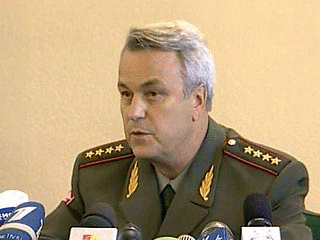 In 2014, two more presidential cadet schools will be opened in Russia. The Secretary of State - Deputy Minister of Defense of the Russian Federation General of the Army Nikolai Pankov announced this to journalists today.
"In 2014, we will open two more presidential cadet schools: one in the Far Eastern Federal District, the other in the Siberian Federal District," the deputy minister said.
At present, four presidential cadet schools are established and functioning in Russia: in Stavropol, Krasnodar, Orenburg and Tyumen. The cadets are in them on full state support. The maximum period of study is 7 years. The last of these schools opened in Tyumen more recently - 1 September. It is equipped with ultra-modern educational material base and sports facilities, which have no analogues in other pre-university educational institutions of the Ministry of Defense, ITAR-TASS reports.