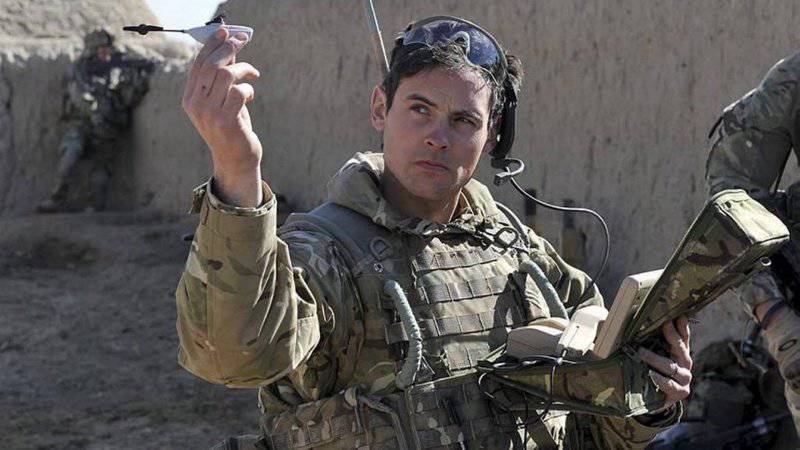 US military researchers have tested the possibility of progressive forces in remote locations the opportunity to communicate with each other using the "local, tactical internet."
The Defense Advanced Research Projects Agency (DARPA) of the United States Department of Defense Research calls this technology Mobile Content Based Mobile Edge Networking (CBMEN) technology.
"Ground forces or Marine Corps (ILC) units in remote front-line positions often do not have the ability to quickly exchange intelligence information and images on mobile devices because they do not have access to a central server," the DARPA said in a statement. networks tend to be controlled from the top down.
DARPA intends to develop a network that works, on the contrary, according to the "bottom-up" principle, which will allow soldiers on the battlefield to contact and exchange data on their mobile device, turning it into their own server.
The agency calls this concept "reliable front-line remote data storage."
The main advantage of the "ascending network", according to DARPA, is the following: "if the radio or cell phone of the fighters is disconnected from the headquarters server, they, however, can independently reproduce and exchange important data, significantly improving their situational awareness and ability to perform the set task. "
CBMEN technology would allow troops on the battlefield to exchange data such as photos of local leaders or biometrics of suspects.
According to DARPA, CBMEN software has already been tested in field conditions at the Fort HP Hill facility (Fort AP Hill - US military test base in Virginia) using humanoid robots and smartphones, as well as a promising individual handheld radio device Rifleman Radio.
During the next phase of testing, which begins this month, it is planned to demonstrate the capabilities of the new technology to provide "improved support for the task at the theater of operations in the context of a comprehensive joint information exchange between the CMP networks and the US Army using military radio devices and commercial smartphones.