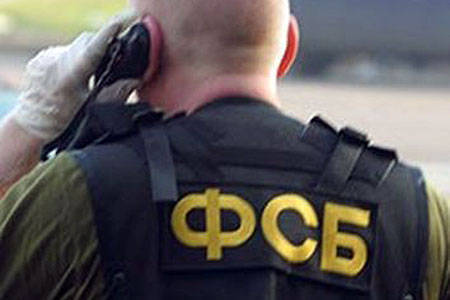 In order for a company to begin work in which it is necessary to use information relevant to state secrets, it is necessary to obtain a special document. Such a document is referred to as a FSB license and is issued upon request to the competent services. Today
FSB license, state secret
in which it will be taken into account as the specificity of a certain company's activities, it can be obtained using special analytical and legal centers.
The FSB of Russia was officially formed in 1995. It is entirely subordinated to the head of state, who, as we know, is the President. Today the staff of the Federal Security Service has about 360 thousands of employees. This is almost 5 times more than it was at the dawn of the formation of the FSB. However, this is slightly less than the number of employees in the Soviet counterpart of the FSB - the State Security Committee. Exact data on the number of KGB members, for obvious reasons, were not published in the USSR, but according to some data, by 1990 there were at least 450 thousand people.
The rather dramatic increase in the number of personnel in the Federal Security Service can also be explained by the fact that the Border Guards have entered the structure of the FSB. Protection of the state border is only one of the activities carried out by the service staff. In addition to protecting the state border, other duties are imposed on the FSB officers. Among such responsibilities can be identified the organization and conduct of counter-terrorism operations, information security, the fight against crime and counterintelligence activities. If an employee of one of the foreign intelligence services is arrested in Russia, then you can be sure that the operation to detain him was also developed by the KGB officers.
Today, the director of the FSB of the Russian Federation is Alexander Bortnikov. He is also the head of the Security Council of the CIS states. Alexander graduated from the Institute of Railway Engineers in Leningrad, and then the Moscow Higher School of the KGB in Moscow.
FSB Bortnikov heads the FSB since 2008, replacing Nikolai Patrushev, who is now the Secretary of the Russian Security Council, in this post. Patrushev is the Hero of Russia, but Bortnikov has not yet received such an award. The highest award of the current director of the FSB is the Order of Merit for the Fatherland of the 2 degree, as well as the Order of Honor.
Prior to the creation of the FSB in Russia, a special specialized ministry operated, and part of the authority rested with the FGC of the Russian Federation.