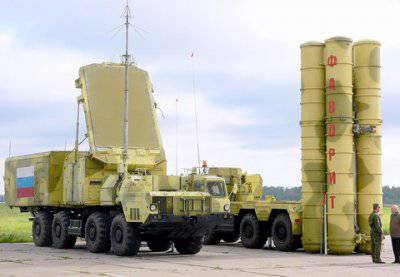 Syrian government forces have several C-300 anti-aircraft missile systems (ZRS), while Iskander's supplies of tactical missiles (OTR) have been detained by Russia. This was stated by sources in the Hezbollah leadership to a correspondent of the Kuwaiti newspaper Al-Rai, reports PostSkriptum. The Lebanese Hezbollah movement supports the efforts of Bashar Assad in the fight against militants seeking to overthrow his government by armed means.
The reason for the absence in Syria of the OTR "Iskander" is considered by President Putin to underestimate the speed with which the United States began preparing for the solution of the Syrian issue by force.
According to Hezbollah, a well thought-out American-Israeli plan is being carried out around Syria. Proof of this is Netanyahu's last visit to Moscow and his request not to supply Syria with C-300. Israeli Prime Minister assured Putin of Israel's desire not to change the military-political balance in the Middle East. In addition, he expressed concern that advanced weapons systems could fall into the hands of extremist groups in Syria.
According to the Hezbollah leadership, President Putin did not believe Netanyahu's assertions. However, the execution of contracts for the supply of Syria
weapons
slowed down so as not to provoke the West. But despite this, a certain amount of C-300 SAMs are on the way.
REFERENCE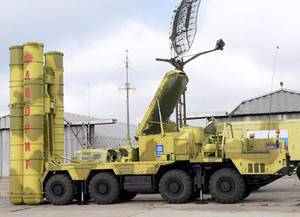 The S-300 (SA-10, Grumble) ZRS has several modifications. All-weather C-300PMU2 "Favorite" long-range (export version) is intended for the zone defense of important military-state objects and groups of troops from strikes of all types of modern EAS with intensive enemy electronic countermeasures. The Favorit missile defense system is capable of hitting airplanes, helicopters and cruise missiles at 3-200 km ranges in the altitude range from 10 m to 27 km, operating at speeds over 10000 km / h with a probability 0,8-0,97.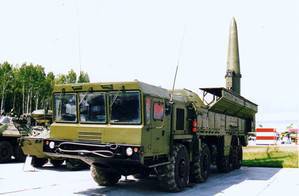 The Iskander-E mobile high-precision operational-tactical missile system (OTRK) (SS-26) is designed to defeat small-sized and area targets in the depth of the operational deployment of enemy troops at a distance from 50 to 280 km. These can be weapons of fire, missile defense and air defense, airfields, command posts and communications centers, infrastructure facilities and other important small-sized and area targets. The missile can be equipped with cassette, high-explosive fragmentation and penetrating warhead in the usual equipment. Missile mass - 3800 kg, weight of the warhead - 480 kg.