What can the US military learn from a simple squid? According to researchers from the University of California, there is a lot to the art of hiding from the enemy.
A team of engineers managed to create a biomimetic infrared camouflage coating inspired by Loliginidae - better known as regular squid.
It is based on reflectin, a structural protein that is critical for squid's ability to change colors and reflect light. The researchers were able to get it using ordinary bacteria, and create from it thin, optically active films that mimic the skin of a squid.
In the presence of the right chemical stimulant, the colors and reflectivity of the film can switch from one state to another, allowing it to appear and disappear in the light of an infrared camera.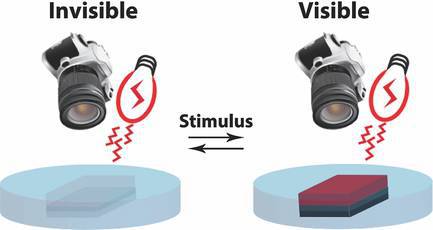 Infrared detection is actively used by the military in night vision devices for navigation, reconnaissance and guidance. The innovativeness of this coating lies in its functionality in the near-infrared part of the electromagnetic spectrum - from 700 to 1.200 nanometers - which corresponds to the range of most tracking devices. This site is usually unattainable for reflective materials of biological origin.
This invention is only the first step in the development of material that will be able to self-configure in response to external signals. At the moment, the project team is looking for an alternative non-chemical way to trigger color changes in the reflectin coating.
"Our long-term goal is to create fabrics that are able to dynamically change their texture and color to adapt to the external environment," says project head Alon Gorodetsky. "In fact, we are looking for a way to make mimicking clothes from science fiction films a reality."