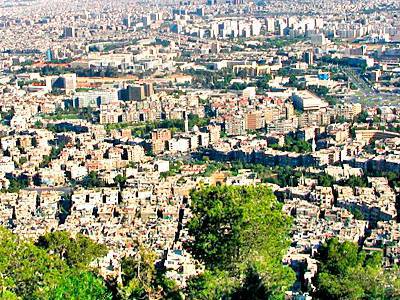 During the storming of one of the high-rise buildings in Jobar (Damascus region), Syrian government troops discovered an underground tunnel through which the rebels moved during the battle, and also delivered ammunition to their advanced units.
The revealed tunnel is not the first engineering communications of fighters. For six months of military operations in Damascus and the suburbs, dozens of branched tunnels were found, which linked firing points, dugouts, trenches and trenches. Such systems of underground communications allow rebel groups to secretly move around the shelling zone, provide their fighters with ammunition, and conduct aimed fire at army units.
In addition to Jobar, the tunnels were found in Al-Kabun, Sahnai and Darayya. Communication connected not only whole neighborhoods, but even urban areas. The length of some tunnels reached one kilometer. Often such communications were connected with existing underground engineering networks, both modern and old.
Some tunnels are equipped with video surveillance systems and are provided with sources of electricity. Military experts believe that the development of such complex underground communications was impossible during the period of the conduct of hostilities, that is, their construction began long before the Syrian armed conflict.