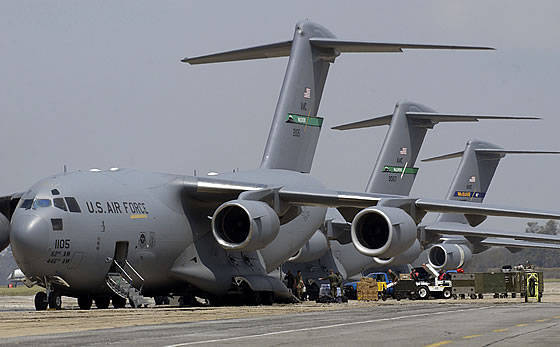 In the coming days, the Boeing company in Long Beach (California) will host the ceremony of rolling out the last military transport aircraft ordered for the US Air Force
aviation
C-17 Globmaster-3, reports CBS Los Angeles.
The first C-17 aircraft rolled off the production line in the 1991 year. As expected, the assembly of the last aircraft ordered by the US Air Force 223 will be completed shortly.
In addition, Boeing must produce at the plant in Long Beach nine C-17 for overseas customers, including seven aircraft for the Indian Air Force and two for an unnamed customer, probably Kuwait.
After the transfer of the third 20 aircraft ordered by the Indian Air Force to 10 in August, the total number of C-17 "Globmaster-3" delivered to customers reached 256 units, including 222 units. - USAF, 6 units. - Australian Air Force, 4 units. - Air Force Canada, 3 units. - Indian Air Force, 4 units. - Qatar Air Force, 6 units. - Air Force UAE, 8 units. - Royal Air Force and 3 units. - NATO consortium.
Boeing plans to collect additional C-12 17 at its own expense, which, given the current production rate, will extend the life of the assembly line until the end of 2015. The company is confident that there is interest in purchasing additional aircraft from a number of countries and is discussing the delivery of C-17 with several potential customers who are not yet advertised.