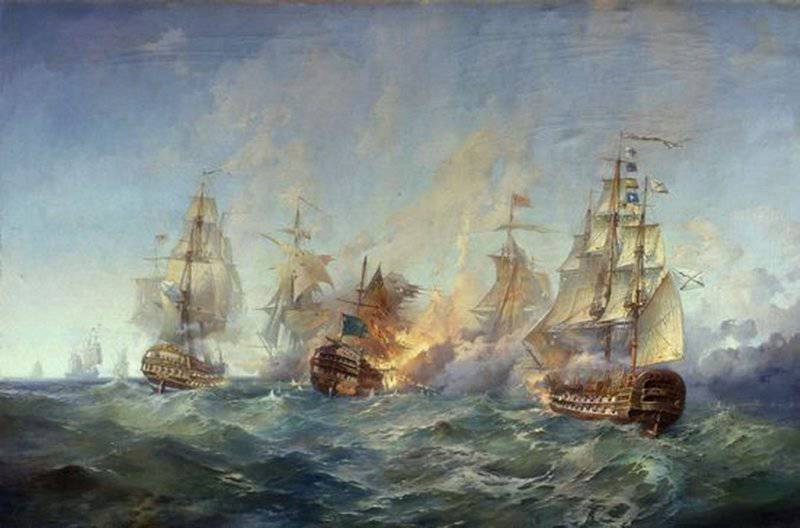 8 September (28 August) 1790, a squadron under the command of the outstanding Russian commander Rear Admiral Fyodor Ushakov, in a battle at the Black Sea cape Tendra defeated a superior Turkish squadron. As a result of the intense battle 7 Turkish ships raised a white flag, the rest fled. The losses of the Turkish side were more than 2 thousands of people killed, more than 700 Turkish sailors and officers were captured. The Russian fleet suffered no losses in the ships, the casualties were 21 people, the 25 sailors were injured.
Nice
victory at Cape Tendra
became one of the key events of the Russo-Turkish war of 1787-1791, for many years to come ensuring Russia's sole dominance in the Black Sea, including because it contributed to a breakthrough to Izmail Dneprovskaya
flotilla
and the successful capture of the fortress by ground forces under the command of Suvorov.